Tyler O'Dell: From Lawyer To Financial Plan Deployer
After practicing law for nearly a decade, Tyler O'Dell made a big pivot last year into the world of finance. He discovered, through his work in the courtroom, that each person had a unique story or goal to address—a lesson he plans to carry over to his new line of work. Based in Grand Junction, he's one of our newest remote advisors, but still one of our favorites. We've asked him a few questions below so you can learn more about his past and his position at EdgeRock. Welcome to the team, Tyler!
---
First things first—what does your job entail at EdgeRock?
My role at EdgeRock is to help clients find the optimal path for success when it comes to their financial goals. Every financial situation is unique and no two clients are alike. As such, each situation requires a tailored plan to the specific needs of our clients and their families. I love meeting with individuals and families to learn about them and how I can help.
Tell us about your background. How did you end up in finance?
I spent the last 8-9 years of my life studying law and then practicing as an attorney protecting the people of Mesa County. To do my job, I had to negotiate agreements that achieved justice for victims and the community and I had to develop successful strategies for the courtroom. Similar to my current job at EdgeRock, no two situations are alike, and it was always a team effort. Even during all of that finance has always been a part of what I do each and every day. When I have free time, you will generally find me reading books on finance and business or studying the financial market. The tactical part of being an attorney translates very well into the tactical part of being an advisor. The chance to work with my oldest brother, Kyle O'Dell, was a once-in-a-lifetime opportunity that I simply couldn't pass up.
What do you like most about this job so far?
The part I like the most about this job is that I'm truly doing what I love which is helping others achieve success in their finances. I ignored this calling for far too long. When everyone was told to quarantine during the early part of COVID, it gave me a lot of time to sit back and gain perspective on what I was doing and what I wanted the rest of my life to look like. There's nothing like pursuing a career that you truly enjoy day-in and day-out.
What is the best career lesson you've learned?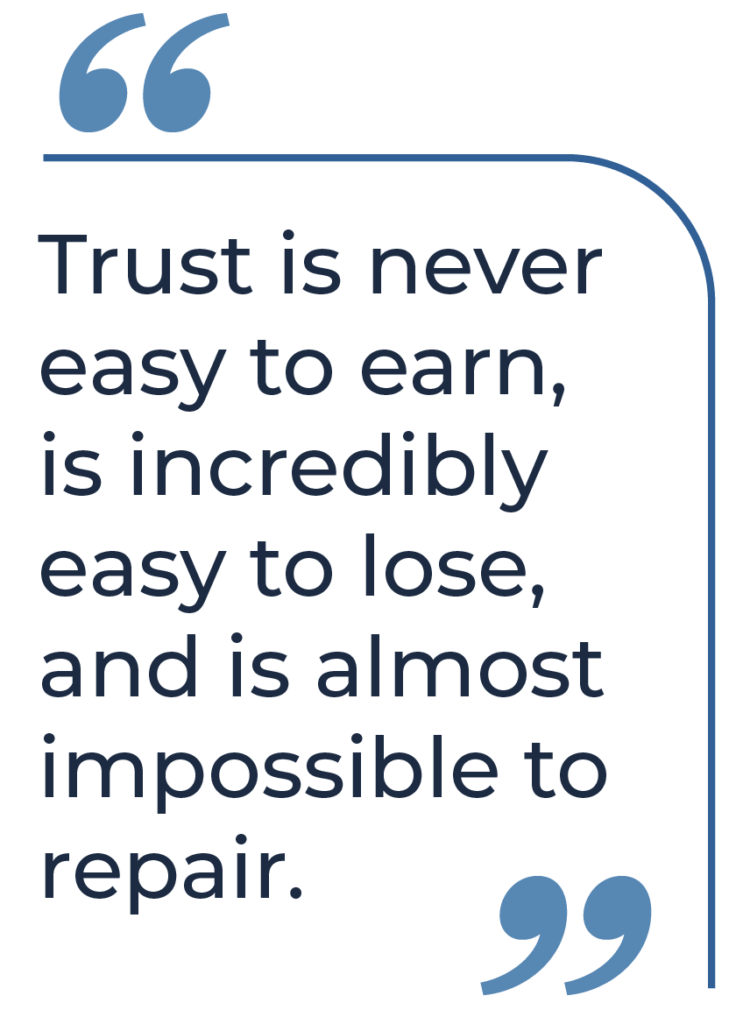 This one is REALLY tough! I think the hardest thing to do is earn the trust of others. I have spent the majority of my career making big decisions in big situations where there's little to no room for error. The only way I'm allowed to make those decisions is if I gain the trust of those who are depending on me to make the right decision, at the right time, for the right reason. Trust is never easy to earn, is incredibly easy to lose, and is almost impossible to repair. In short, once you have earned the trust of others, do everything you can to keep it.
What is your biggest achievement to date—personal or professional?
I think my biggest professional accomplishment to date was becoming a successful trial attorney. It was a really difficult and stressful job but I did every type of trial major trial from murder, attempted murder, arson, aggravated robbery, drug trafficking—and the list goes on. My best personal accomplishment is marrying my best friend, Lauren.  She and I are complete opposites but so very perfect for each other.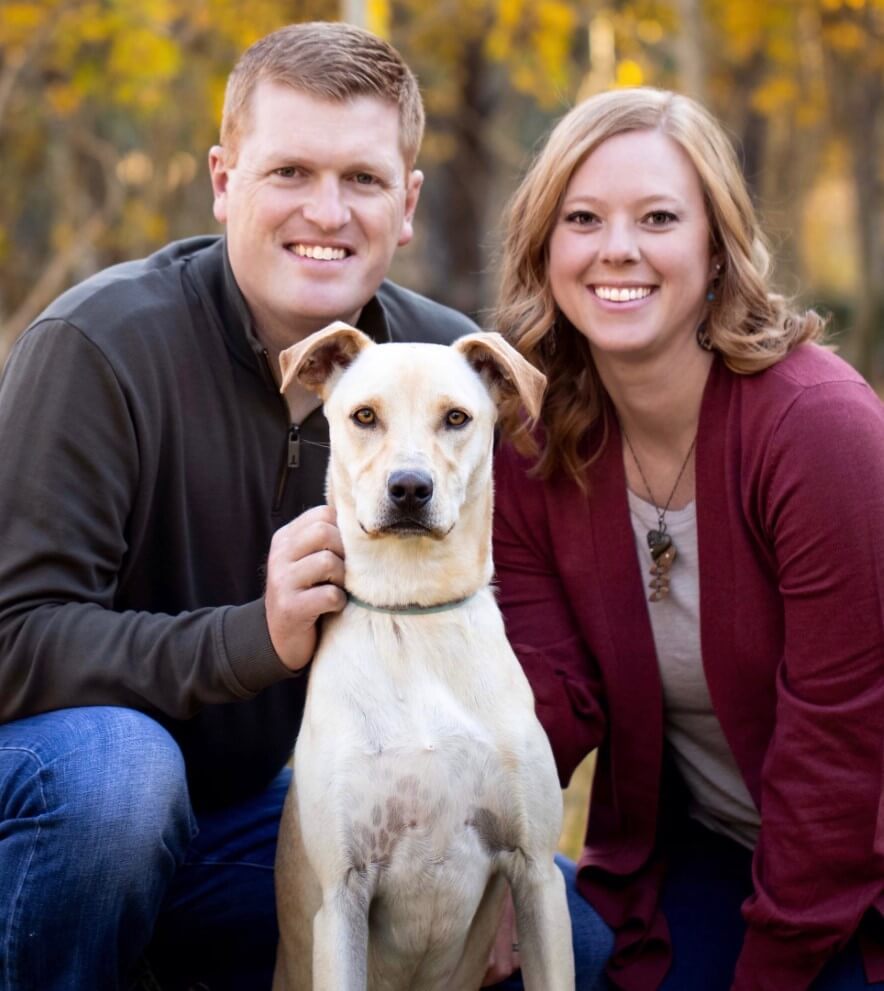 What do you like to do when you aren't working?
When I am not working you can find me fishing, hunting, or spending time with my wife, and our dog, Zeke.  There are few things I like better than chasing bugling elk in the Rocky Mountains, fishing for Sockeye Salmon on the Kenai River in Alaska, or cooking something new with Lauren.
Advisory services are offered through EdgeRock Capital, LLC ("EdgeRock"), an independent SEC-registered investment advisor. Registration with the SEC as an investment adviser does not imply that EdgeRock or its owner or employees of EdgeRock possess a particular level of skill or training in the investment advisory or any other business. The firm's disclosure documents (Form ADV 2 – Brochure, Privacy Policy, etc.) are available online at www.edgerockwealth.com. EdgeRock is not a broker-dealer. EdgeRock Wealth Management, LLC is an independent financial services firm that helps individuals, families and companies create strategies which use a variety of investment and insurance products to suit their needs and goals. Advisory services are provided by EdgeRock Capital, LLC, a SEC Registered Investment Advisor. Registration does not imply any level of skill or training. The information presented in this video is for educational purposes only and does not represent an offer or solicitation for the purchase or sale of any specific securities, investments, investment strategies, or insurance products or services by EdgeRock Wealth Management, or any other third party regardless of whether such security, product or service is referenced in this website or video. Investing involves risk of loss. No investment strategy can guarantee a profit or protect against loss in periods of declining values. Changes in investment strategies, contributions or withdrawals, and economic and market conditions will materially alter the performance of your account. Nothing in this website or video is intended to provide tax, legal, or investment advice. You should consult your business advisor, attorney, or tax and accounting advisor regarding your specific business, legal or tax situation. EdgeRock Wealth Management, LLC links information provided by third parties to assist users in locating information on topics that might be of interest to them. Although the information presented is from sources we deem to be reliable, it has not been verified and is not guaranteed, nor can we attest to the accuracy of the information. Presenting information provided by a third party does not constitute a representation of the products or services offered by our firm and does it constitute an endorsement by our firm of the sponsors of the website or video or the information, products or services presented on the website. No consideration of any kind has been paid to or by EdgeRock Wealth Management, LLC or EdgeRock Capital, LLC for the information discussed on the website or in this video. The information is not intended to be used as the sole basis for financial decisions, nor should it be construed as advice designed to meet the needs of an individual's situation. Please consult your financial advisor before buying or selling any security.
Ready to Take
The Next Step?
---
For more information about any of the products and services we provide, schedule a meeting today or register to attend a seminar.