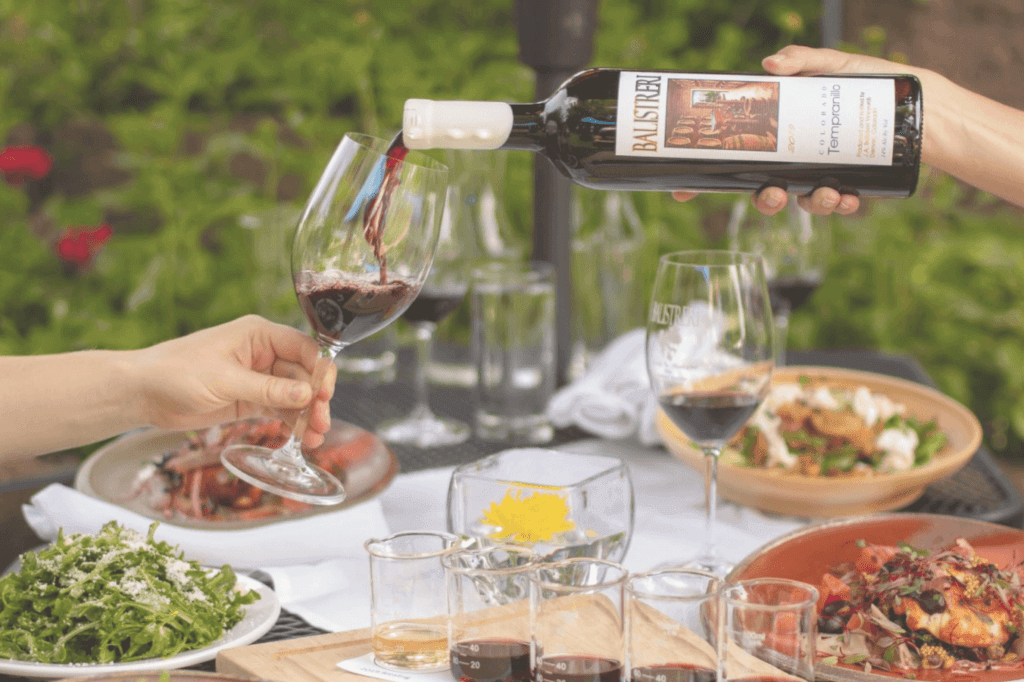 Balistreri: The Vineyard In The City 
The Discovery Of The Best Wedding Venue
In 2019 EdgeRock's administrative assistant, Danielle, was looking for the perfect venue for her upcoming wedding. Her mom casually mentioned Balistreri Vineyard so Danielle booked a showing and immediately knew that was where she wanted to get married. "As soon as I stepped foot in the building I fell in love with the at-home atmosphere," she remembers.
For the wedding, the vineyard supplied their Little Feet Merlot, a wine that is made with grapes stomped by kids each year at a festival the company hosts.
What's Special About Balistreri
Danielle was able to learn a lot about the property, business, and people behind Balistreri while collaborating on their wedding day. "Their wine is unique because a lot of their white options are unfiltered so they end up in a vibrant yellow or orange color you do not see much in white wines," Danielle recalls, "Their venue is also a great place to grab lunch and do a wine tasting. They have over 15 wines on their tasting menu and make all of their food in-house from locally sourced products." Speaking of their food menu, just a glance of their appetizers and dishes will have your mouth watering. 
Danielle paints a beautiful picture of the outdoor area where you can: "Enjoy your wine and food with flowers and running water." Their gigantic backyard is the perfect setting for events such as weddings or celebrations.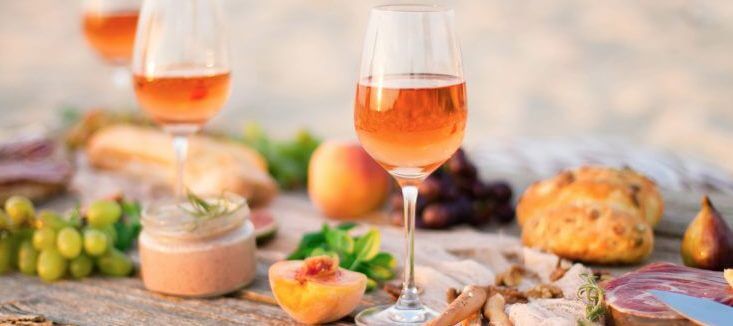 "Whether you want to go for a tasting, buy a bottle to take home, or join the wine club to enjoy a few bottles a month, Balistreri has wines for everybody," Danielle says. "They have a large selection of red, white, and dessert wines."
A Family Feel At A Professional Level
One of Danielle's favorite things about the place is how the Balistreri family and the rest of the staff make you feel at home. When visiting you will be welcomed by John Balistreri, his wife Birdie, or their daughter Julie. "They take the time to do a personalized tasting with you to explain the notes and flavors of each wine you try," which is appreciated by many wine connoisseurs, new or seasoned. "They will also help you find your favorite wine to pair with an exquisite charcuterie board." Sign us up! Danielle had been a loyal customer ever since and subscribes to their "Wine Club" where she receives a bottle of wine every month.
Get Those Reservations Started
Ready to make a reservation at Balistreri? Let us know if you go and tell us how your experience was!
Advisory services are offered through EdgeRock Capital, LLC ("EdgeRock"), an independent SEC-registered investment advisor. Registration with the SEC as an investment adviser does not imply that EdgeRock or its owner or employees of EdgeRock possess a particular level of skill or training in the investment advisory or any other business. The firm's disclosure documents (Form ADV 2 – Brochure, Privacy Policy, etc.) are available online at www.edgerockwealth.com. EdgeRock is not a broker-dealer. EdgeRock Wealth Management, LLC is an independent financial services firm that helps individuals, families and companies create strategies which use a variety of investment and insurance products to suit their needs and goals. Advisory services are provided by EdgeRock Capital, LLC, a SEC Registered Investment Advisor. Registration does not imply any level of skill or training. The information presented in this video is for educational purposes only and does not represent an offer or solicitation for the purchase or sale of any specific securities, investments, investment strategies, or insurance products or services by EdgeRock Wealth Management, or any other third party regardless of whether such security, product or service is referenced in this website or video. Investing involves risk of loss. No investment strategy can guarantee a profit or protect against loss in periods of declining values. Changes in investment strategies, contributions or withdrawals, and economic and market conditions will materially alter the performance of your account. Nothing in this website or video is intended to provide tax, legal, or investment advice. You should consult your business advisor, attorney, or tax and accounting advisor regarding your specific business, legal or tax situation. EdgeRock Wealth Management, LLC links information provided by third parties to assist users in locating information on topics that might be of interest to them. Although the information presented is from sources we deem to be reliable, it has not been verified and is not guaranteed, nor can we attest to the accuracy of the information. Presenting information provided by a third party does not constitute a representation of the products or services offered by our firm and does it constitute an endorsement by our firm of the sponsors of the website or video or the information, products or services presented on the website. No consideration of any kind has been paid to or by EdgeRock Wealth Management, LLC or EdgeRock Capital, LLC for the information discussed on the website or in this video. The information is not intended to be used as the sole basis for financial decisions, nor should it be construed as advice designed to meet the needs of an individual's situation. Please consult your financial advisor before buying or selling any security.
Ready to Take
The Next Step?
---
For more information about any of the products and services we provide, schedule a meeting today or register to attend a seminar.