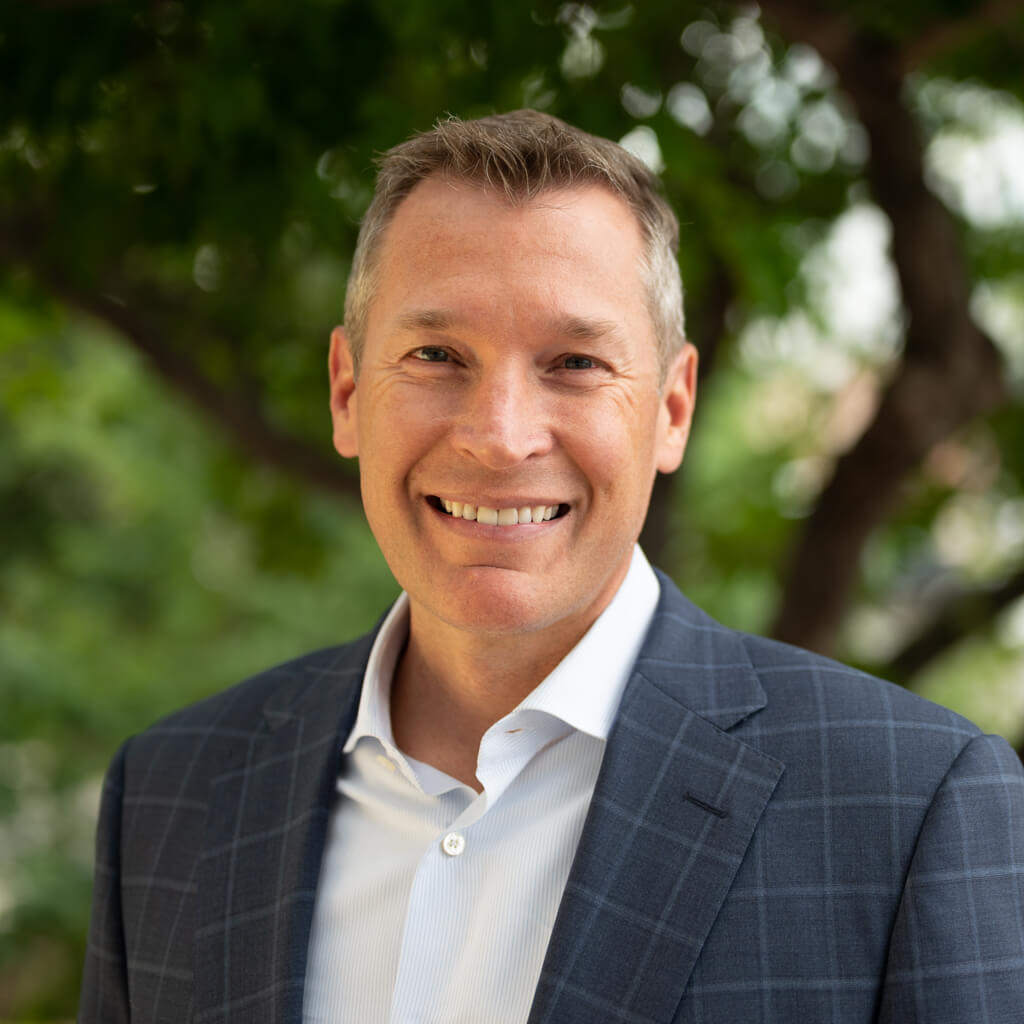 Kyle O'Dell, CEPA®
Founder & President
---
Kyle O'Dell began crafting financial strategies to help meet the complex needs of families more than two decades ago — and his commitment to their lasting financial goals has only grown stronger since. As president of EdgeRock Wealth Management, he brings an unrelenting passion for solving problems and a keen understanding for the demanding expectations of his clients. Every meeting begins with one simple question: "
How do you want to spend the rest of your life?
"
Read Kyle's Full Story Here
---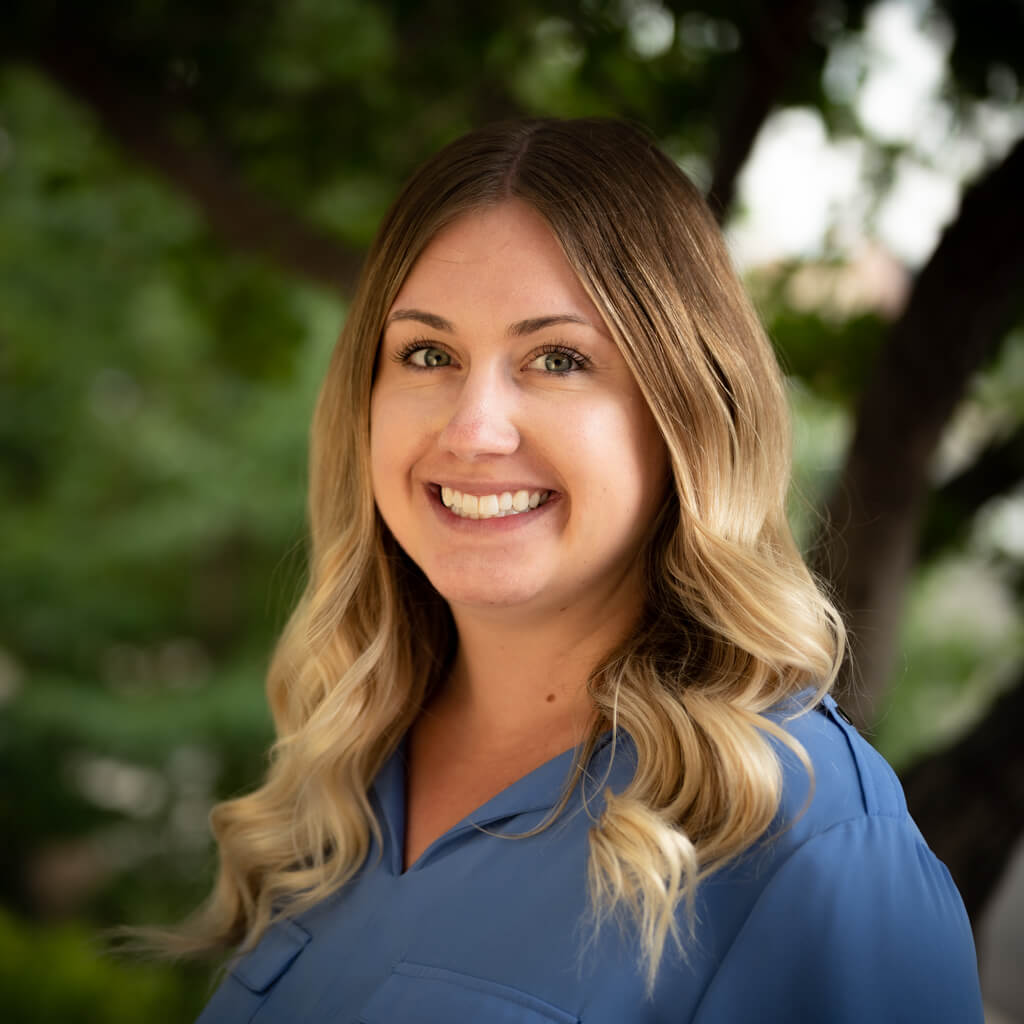 Danielle Sanders
Administrative Assistant
Danielle is the first friendly face you see when you walk into the EdgeRock office and is an important part of the team by providing day-to-day assistance to advisors and clients. She not only has an excellent track record of organization skills and project management but is also great with people and has quickly become an indispensable member of our team. Danielle is a Colorado native who grew up in Aurora and went to UNC where she studied business administration—go bears! The next time you're in our office, make sure to say hello!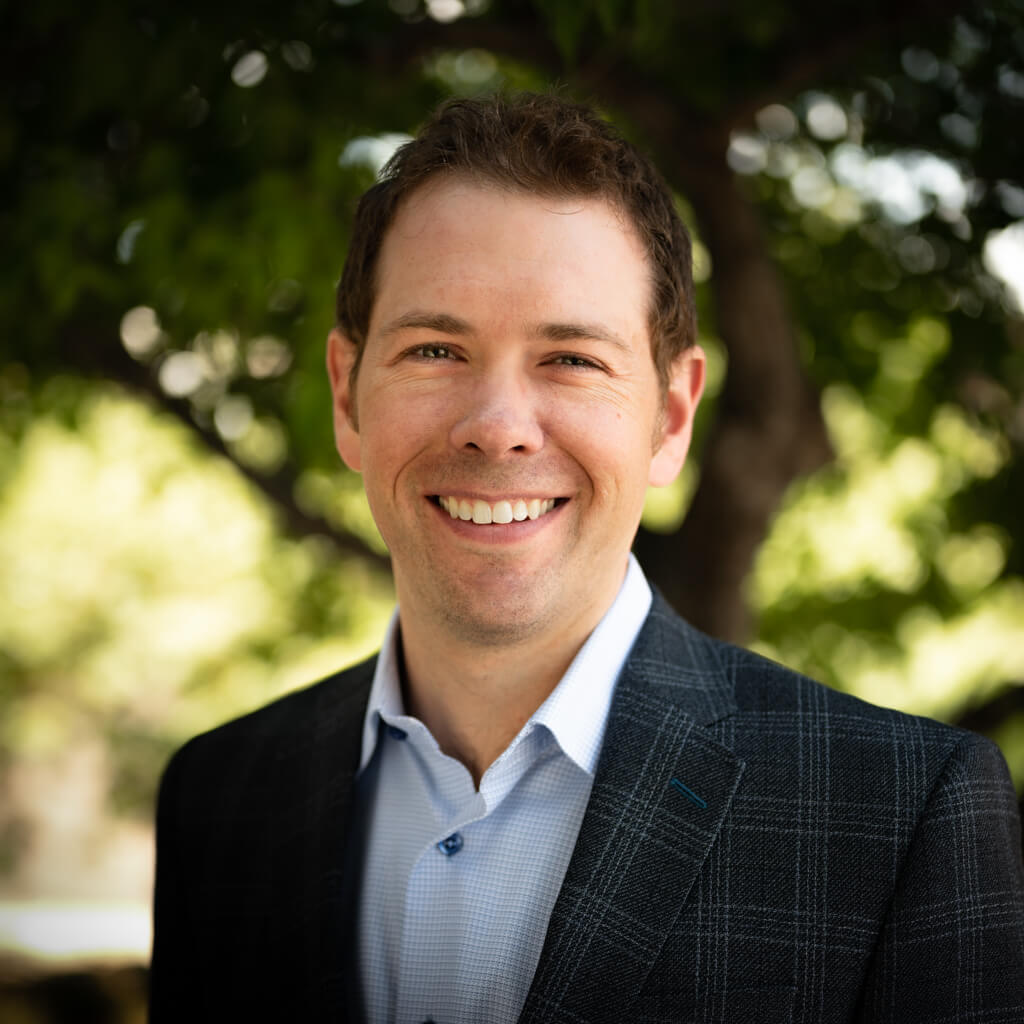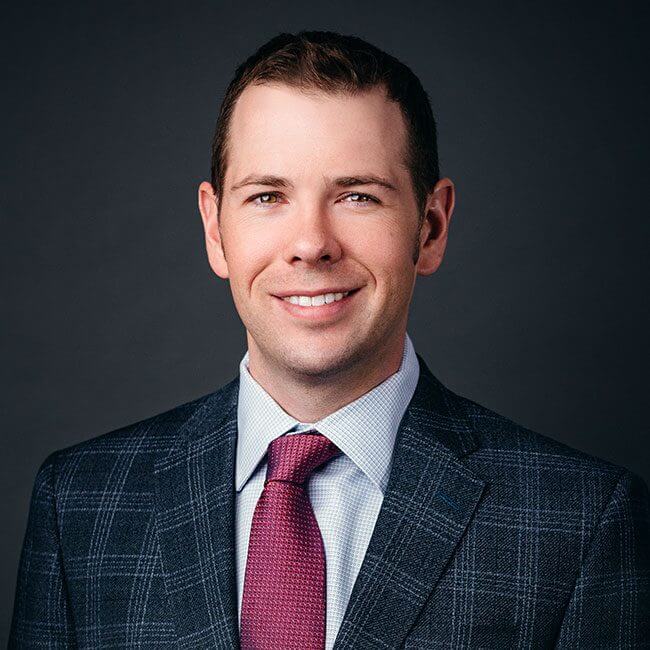 Rob Foss
Portfolio Manager/CCO
---
Every wealth management team should have someone who's absolutely deadly with a spreadsheet. At EdgeRock, that person is Rob, our diligent and determined portfolio manager. He goes to great length every day to position EdgeRock investments for success, because quality active money management requires more attention than just light quarterly rebalancing. When not sifting through market data and pounding away on his HP12c, Rob likes spending time with friends and family. He enjoys hiking, playing golf, reading, and cooking. |
Experience & Credentials
---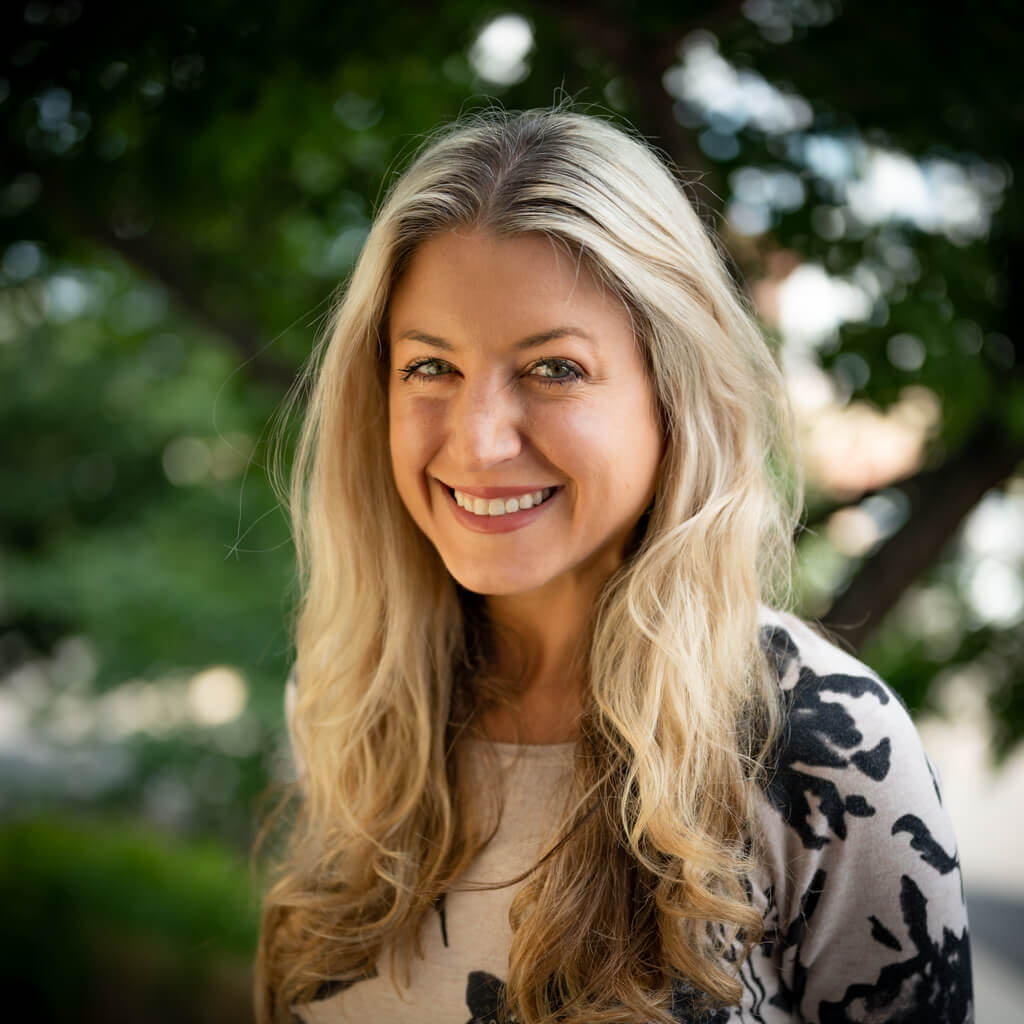 Rebecca Voyzey
Client Relationship Director
---
Making important decisions about finances is difficult. That's why, when a new household joins the EdgeRock family, it's essential we make the transition both a seamless and assuring experience. Rebecca coordinates with clients and our custodian to ensure the process is timely, organized, and well-communicated. When not in the office, she loves spending time with her family, particularly her two nieces and soon-to-be nephew. She also takes great interest in the local craft food and farming community, frequenting many of the area's favorite farmers markets.
---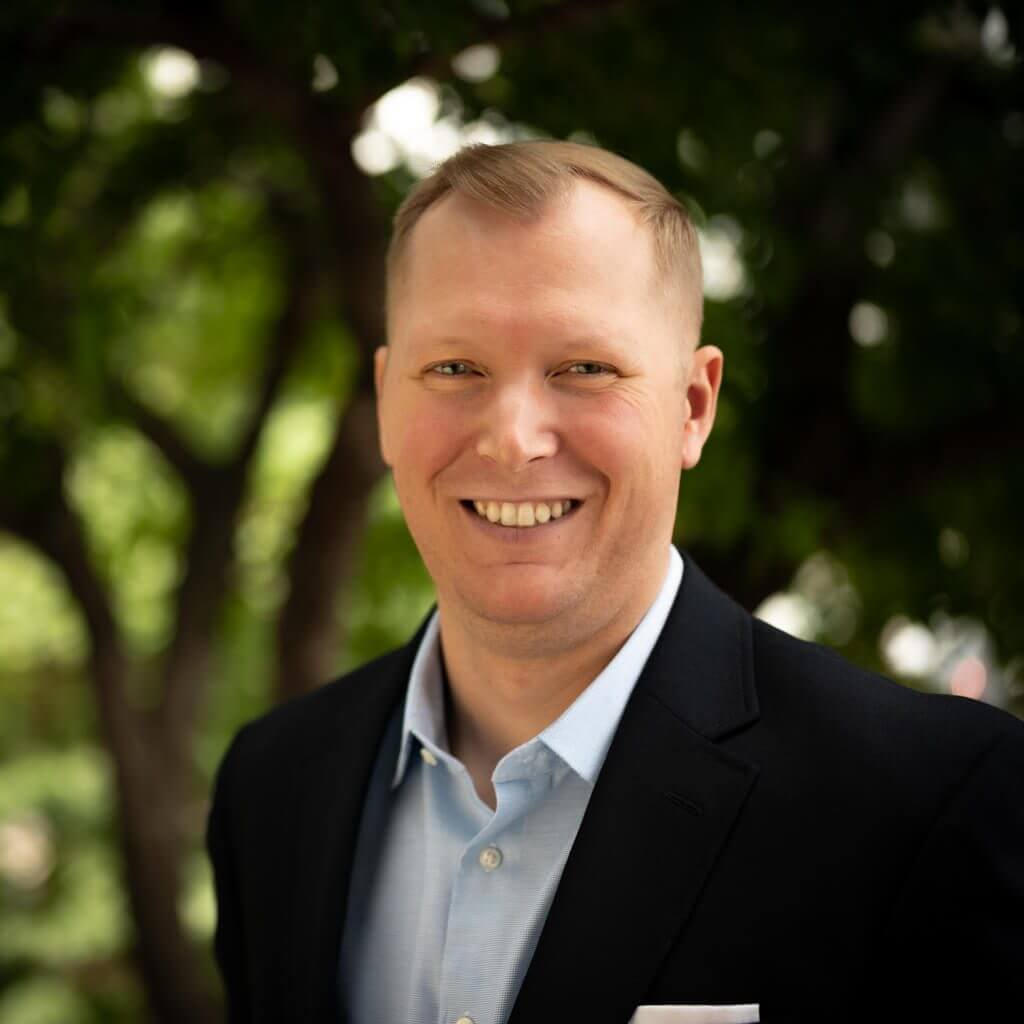 Kyle Gerken
Director of Business Development
---
Kyle worked at industry giants like Schwab and Vanguard before moving on up to EdgeRock Wealth Management. Since starting, Kyle raves about how our clients aren't just drawn to a name brand and appreciates how big decisions are always made collaboratively between clients and advisors. There's less bureaucracy, obstacles, and red tape for advisors who genuinely want to help clients. His job at EdgeRock is to nurture new relationships between advisors and clients—both present and future.
---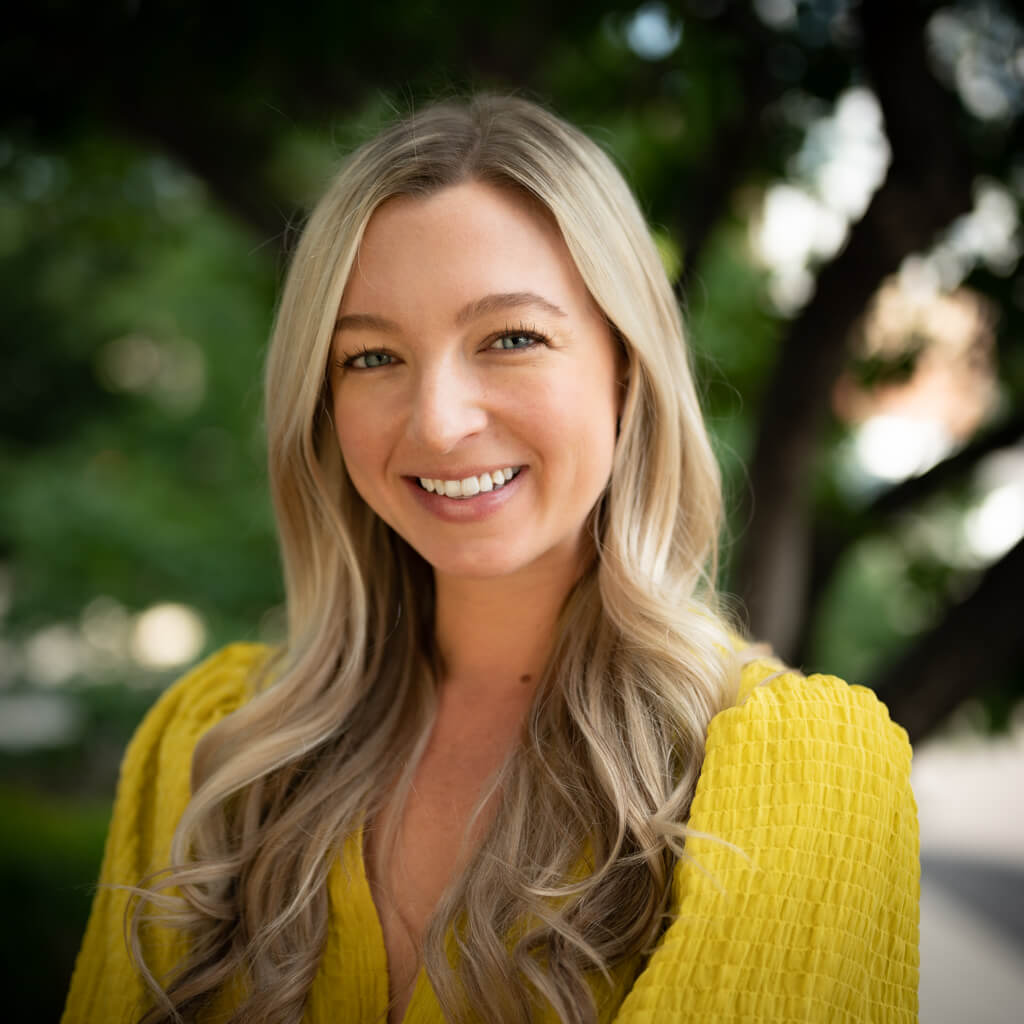 Kelley O'Dell
Client Service Manager
---
The EdgeRock experience doesn't end immediately following onboarding—in fact, it's only just beginning. Kelley works every day to ensure the ongoing needs of our clients are met, from arranging disbursement requests to updating account information. Away from EdgeRock, she's a busy mother of two, who enjoys golf, wine, and travel. Kelley knows a family's financial needs will never stop evolving, and a client's relationship with EdgeRock must evolve too.
---
Jordan Rice, CFP®, CPWA®
Financial Advisor
---
What does "Financial Success" mean to you? For some clients, it can be living a comfortable and dignified retirement while for others, it can be helping their children or grandchildren pay for education. No matter what "Financial Success" means to you, Jordan is passionate about helping you achieve your goals. He strongly believes that financial planning is more than just developing a plan, it is about creating genuine long-lasting relationships with individuals and families. Jordan works with everyone at EdgeRock to ensure that his clients receive the highest quality service.
---
Kyle Shelley, CWS®
Financial Advisor
---
The more you talk with Kyle Shelley, the more his passion and goals come to light—and that's having a genuine caring for people who want to make their financial lives not only better but thrive. His job at EdgeRock is mostly separated into three parts: 1. When someone sets up their first meeting with EdgeRock, he helps determine if our team can help improve or complete their retirement plan. 2. Assist our current clients during their client strategy meetings to make sure their profiles are on track with their retirement goals. 3. Lastly, works on business development so we can scale EdgeRock while enhancing the care and attention our clients receive.
---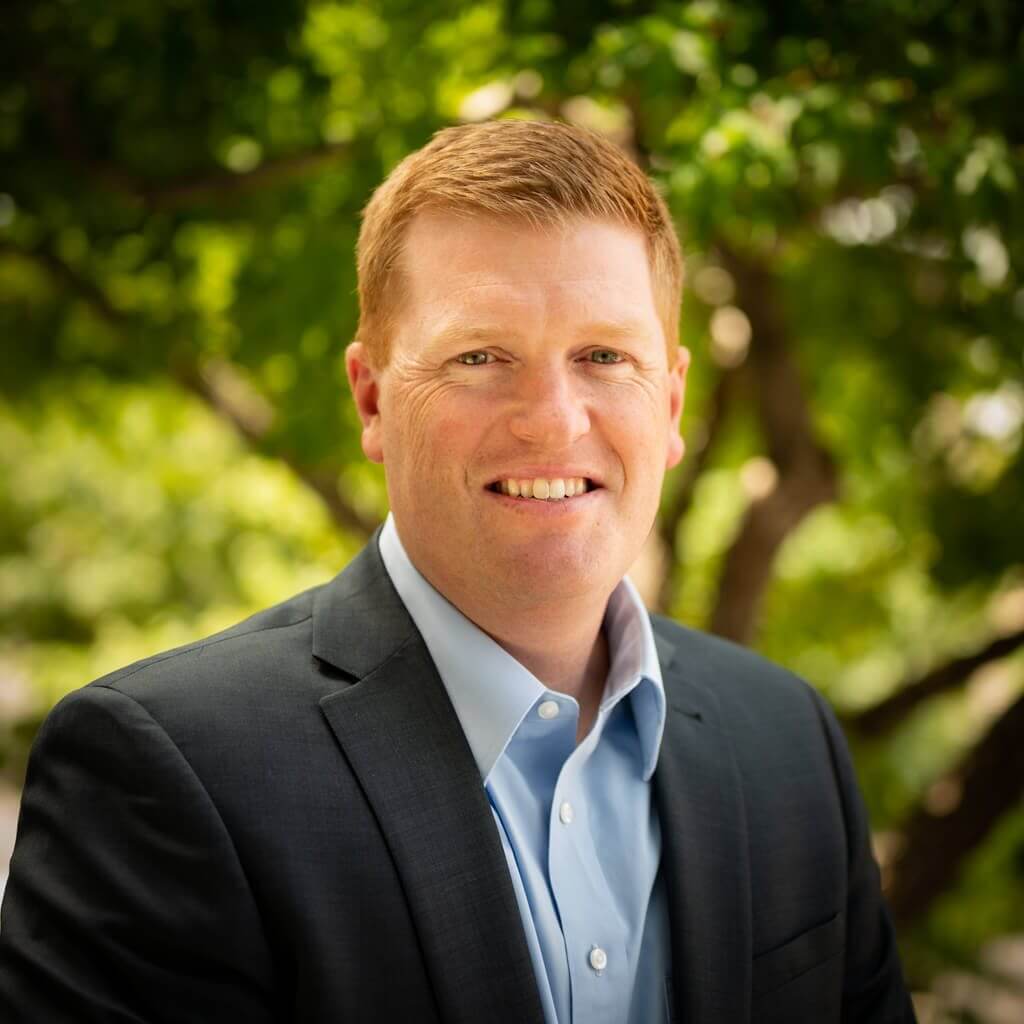 Tyler O'Dell
Financial Advisor
---
Tyler O'Dell understands that crafting a winning game plan is instrumental in achieving success for families and their finances. With a bachelor's degree from Colorado State University and a law degree from the University of Wyoming College of Law, he spent the early part of his career as a trial attorney, where he focused on creating thoughtful strategies aimed at perfect execution in the courtroom. Tyler's passion now lies in helping others work toward a successful financial future. When Tyler isn't at the office, he enjoys fishing, archery, reading, cooking, and spending time with his wife and their dog, Zeke, in Grand Junction, CO, where he resides.
---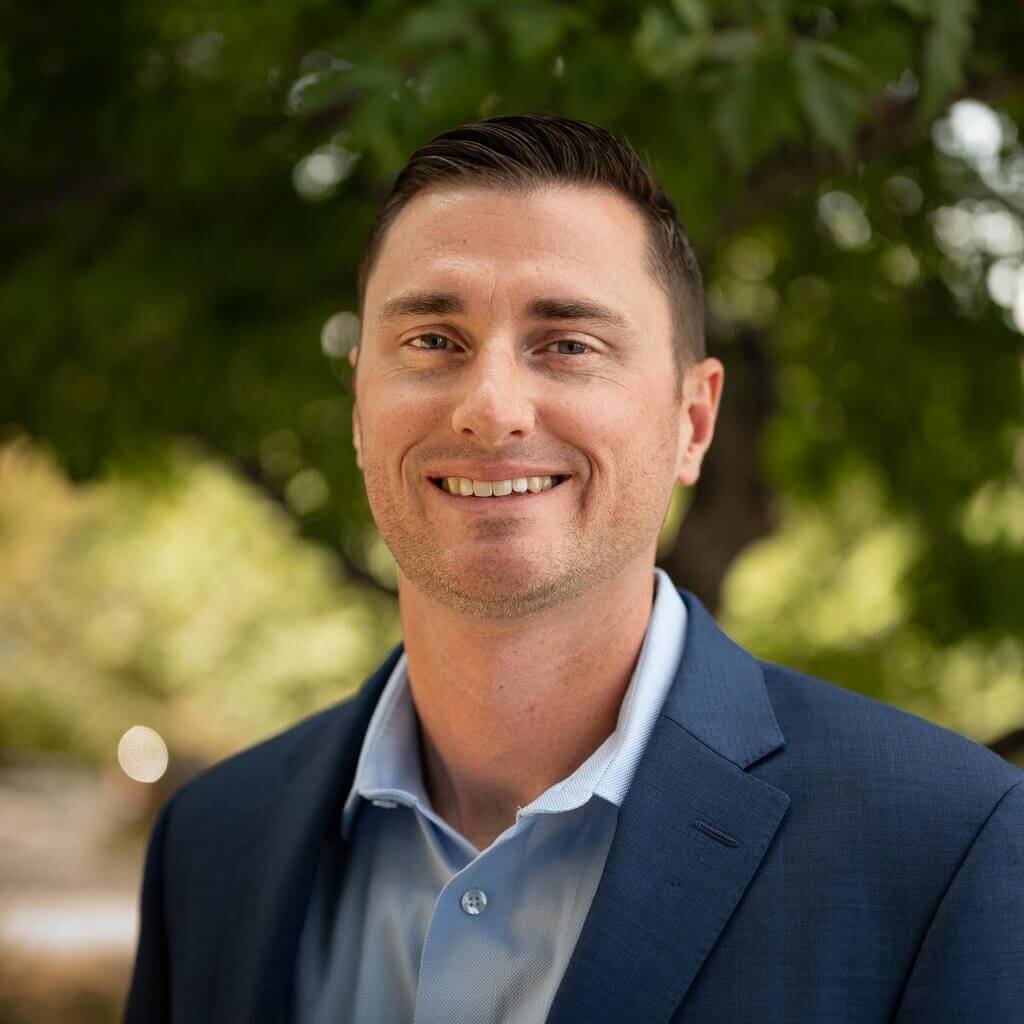 Andrew Perry
Financial Advisor
---
With more than ten years of industry experience, Andrew Perry carries himself with a quiet confidence that demands your attention. Sure, there's also the wry sense of humor and folksy earnestness stemming from an upbringing in the American South, but it's the seriousness that sticks with you with which he dives into retirement solutions for the families he meets. That's because he's seen different sides of the industry—companies more concerned with meeting sales goals and pushing products than developing relationships and crafting financial plans. With EdgeRock, he's tackling financial challenges with a brand new outlook and approach and couldn't be happier.
---
Nikirana Hicks
Marketing Designer
---
Nikirana, known to her friends and colleagues as "Niki," is a 2018 transplant to the Denver-area from Oakland, CA. She joins us from a local tech/compliance startup where she employed her considerable visual design talents to produce a wide variety of creative content. At EdgeRock, Niki will oversee our company brand, develop communications and experiences for our clients, and play a valuable role in helping our team execute the EdgeRock vision. In her spare time, she enjoys illustrating, reading, and cooking potato soup.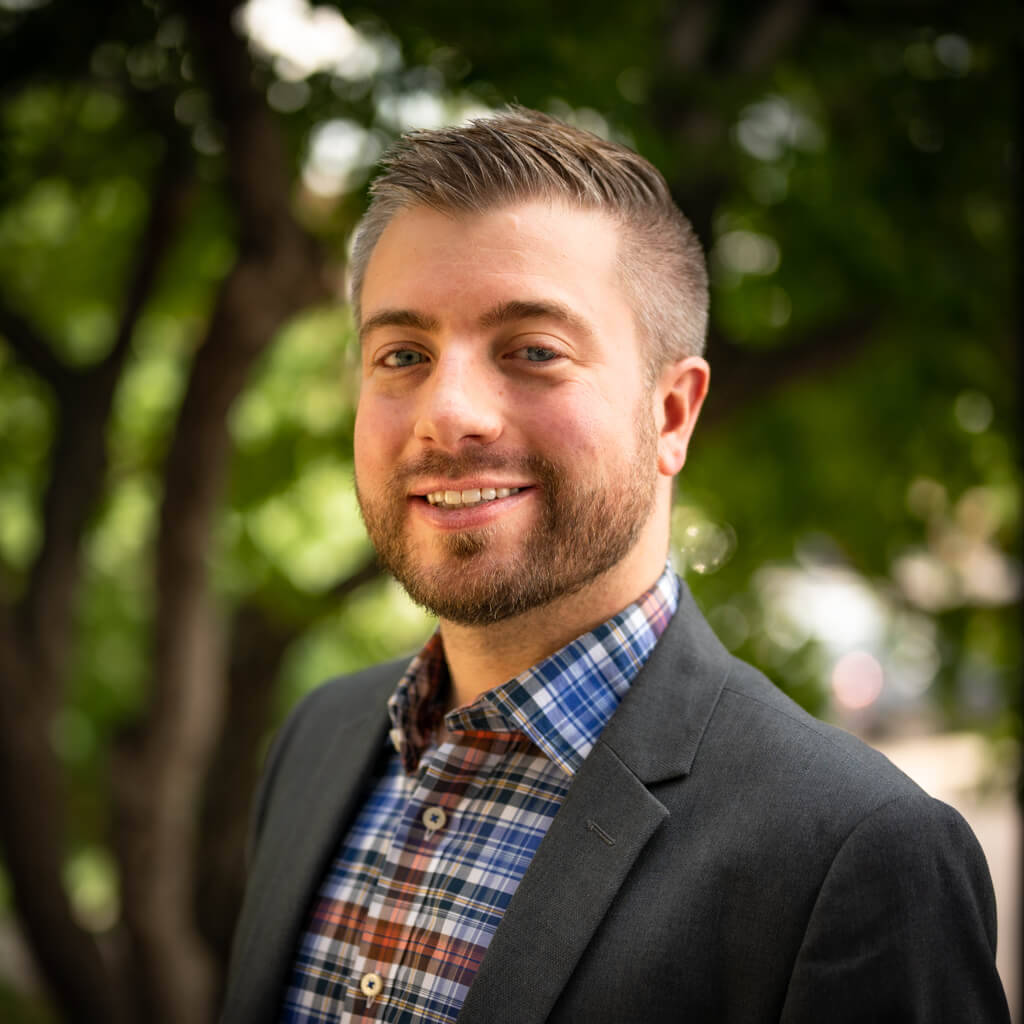 Ryan Murphy
Director of Marketing
---
While Ryan is primarily tasked with introducing EdgeRock to new families, he also plays a lead role in client communication, crafting newsletters, event promotions, and news concerning EdgeRock investment strategies and accounts. While not managing new creative initiatives and developing the EdgeRock brand, he enjoys spending time reading fiction, making music, and becoming more immersed in Denver's exciting art community. Ryan knows the most important part of any client experience is good communication and ensures our team has the best tools to keep our clients in the loop.
---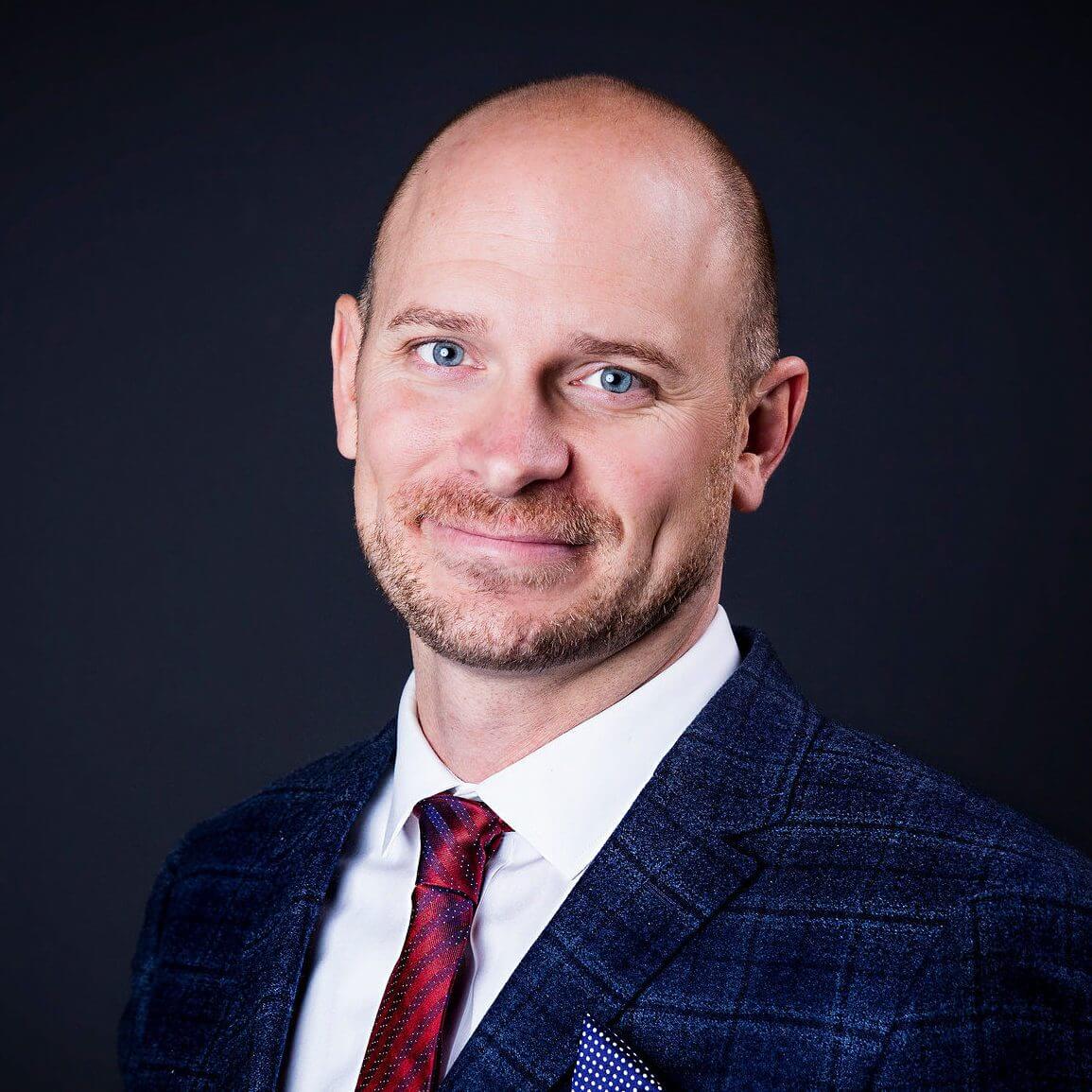 Jacob Green
Financial Advisor
---
Jacob Green has been serving the financial needs of Bend-area residents for nearly two decades. He opened and manages the Oregon branch office for EdgeRock, working with clients to provide confidence, clarity, and control as they work toward building their financial future. Jacob lives with his wonderful wife, Dinah, and their three young children, Gabriel, Adley, and Gideon. When he's able to find spare time, Jacob seeks adventure of all kinds, flying down mountains on his snowboard or bike, firing arrows at the archery range, cooking something new, or spending quality time with family and friends.
---
937 NW Newport Ave, Suite 211, Bend, OR 97703
The CERTIFIED FINANCIAL PLANNER™, CFP® and federally registered CFP (with flame design) marks (collectively, the "CFP® marks") are professional certification marks granted in the United States by Certified Financial Planner Board of Standards, Inc. ("CFP Board").
The CFP® certification is a voluntary certification; no federal or state law or regulation requires financial planners to hold CFP® certification. It is recognized in the United States and a number of other countries for its (1) high standard of professional education; (2) stringent code of conduct and standards of practice; and (3) ethical requirements that govern professional engagements with Clients. Currently, more than 85,000 individuals have obtained CFP® certification in the United States.
To attain the right to use the CFP® marks, an individual must satisfactorily fulfill the following requirements:
Education: Complete an advanced college-level course of study addressing the financial planning subject areas that CFP Board's studies have determined as necessary for the competent and professional delivery of financial planning services, or attain a bachelor's degree from a regionally accredited United States college or university (or its equivalent from a foreign university). CFP Board's financial planning subject areas include insurance planning and risk management, employee benefits planning, investment planning, income tax planning, retirement planning, and estate planning;
Examination: Pass the comprehensive CFP® Certification Examination. The examination, administered in 6 hours over a one-day period, includes case studies and Client scenarios designed to test one's ability to correctly diagnose financial planning issues and apply one's knowledge of financial planning to real world circumstances;
Experience: Complete at least three years of full-time financial planning- related experience (or the equivalent, measured as 2,000 hours per year); and
Ethics: Agree to be bound by CFP Board's Standards of Professional Conduct, a set of documents outlining the ethical and practice standards for CFP® professionals.
Individuals who become certified must complete the following ongoing education and ethics requirements in order to maintain the right to continue to use the CFP® marks:
Continuing Education: Complete 30 hours of continuing education hours every two years, including two hours on the Code of Ethics and other parts of the Standards of Professional Conduct, to maintain competence and keep up with developments in the financial planning field; and
Ethics: Renew an agreement to be bound by the Standards of Professional Conduct.
The Standards prominently require that CFP® professionals provide financial planning services at a fiduciary standard of care. This means CFP® professionals must provide financial planning services in the best interests of their Clients.
CFP® professionals who fail to comply with the above standards and requirements may be subject to CFP Board's enforcement process, which could result in suspension or permanent revocation of their CFP® certification.
The Certified Wealth Strategist® is a certification for professionals working in the affluent and high-net-worth retail market segments in the financial services industry. It is based on an established set of industry-wide competencies that cover the concepts, rules, regulations, laws, and standard operating procedures that the candidate should be proficient in affluent and high-net-worth retail market segments.
The Certified Wealth Strategist® is a certification for professionals working in the affluent and high-net-worth retail market segments in the financial services industry. It is based on an established set of industry-wide competencies that cover the concepts, rules, regulations, laws, and standard operating procedures that the candidate should be proficient in affluent and high-net-worth retail market segments.
Qualifications to apply for CWS® 
Three years of industry experience and a four-year degree from an accredited college or university; or

Five years of industry experience
Requirements to earn the CWS® 
Complete Cannon Financial Institute's Certified Wealth Strategist® Program of Study

Complete the CWS® application

Agree and sign the CWS® Professional Ethics and Code of Conduct Standards

Pay the CWS® exam fee

Pass the CWS® exam

Ready to Take
The Next Step?
---
For more information about any of the products and services we provide, schedule a meeting today or register to attend a seminar.