The Story of EdgeRock is Rooted in
EdgeRock Wealth Management's headquarters doesn't loom over its home at Denver's Tech Center. You can't see its rooftop logo from a mile away. 
And you won't get lost trying to find Kyle O'Dell, their founder and president. He's just past the front desk, across from the kitchen — the one with the still-cooling tray of cookies. 
If EdgeRock feels more like a family office than the faceless downtown facades that usually house financial planners, that's the point. 
"We are a good-sized independent firm, but not so big that you need an 800-number to call us," Kyle said. "Our clients get to know our entire staff here. We have a wine tasting on the books, and we're taking some clients to Topgolf in a few weeks. We really want to build personal relationships with people, not just manage their money."
It's a financial philosophy he arrived at through decades of experience — not only managing wealth, but growing up without it. Kyle was raised in a small farming town in Missouri. The oldest of seven, there were a lot of mouths to feed, especially on one nurse's salary.
"I remember one night my parents didn't have enough money to put food on the table. So, they sold their high school class rings, picked up food at Sonic, brought it home. Us kids didn't know any better until they told us years later."
Growing up hand-to-mouth instills values you can't learn in finance classes. That money is as much about protection—from bills, the whims of the world, stress—as it is freedom.
"My parents' struggle with money was probably the biggest reason they divorced," Kyle said.  "It caused a ton of stress in their lives, and I saw it first hand. That scarcity, not knowing if I had the money to put gas in my car to go eat…I haven't forgotten what it feels like."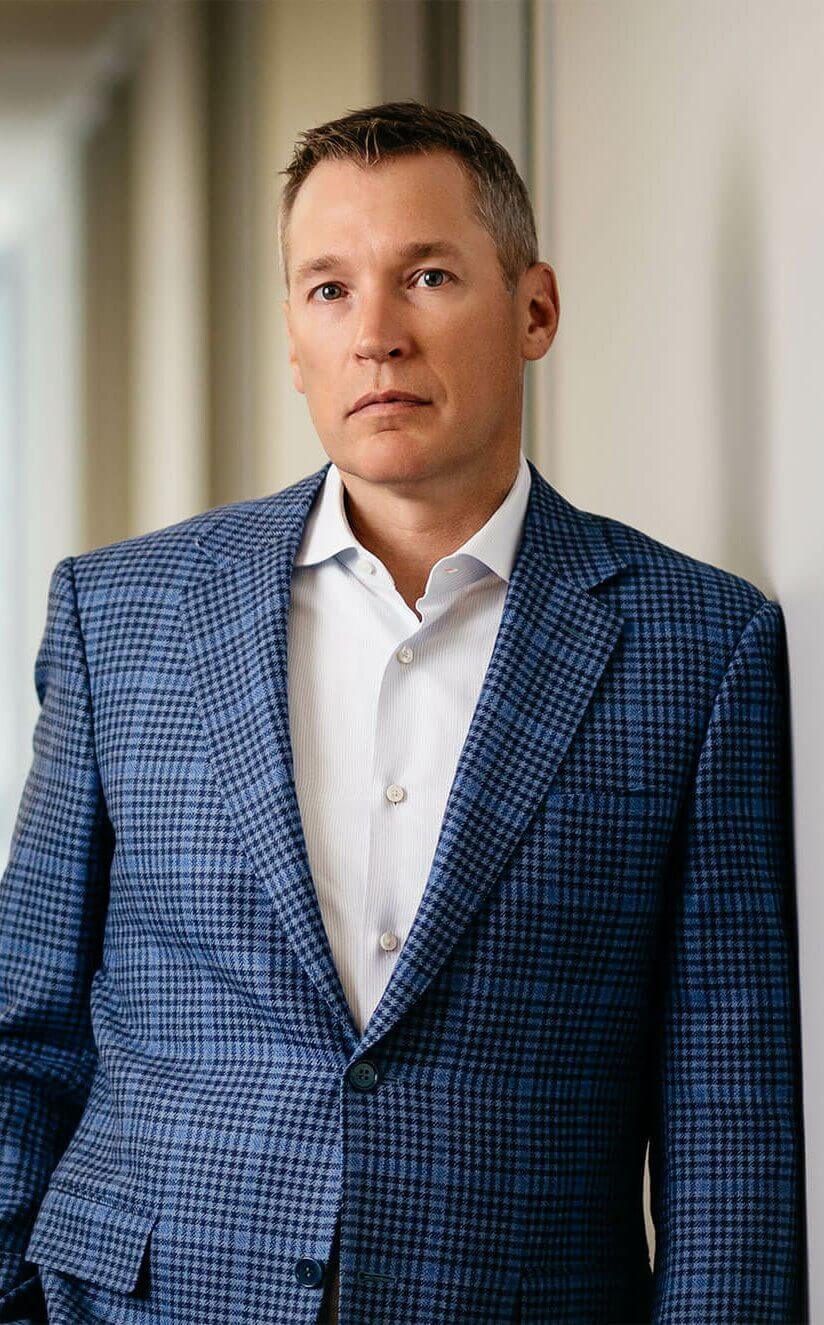 A couple of months later, Kyle left CitiGroup — and a handful of his clients followed. Free from the big bank's restrictive systems, He discovered what felt like an entirely new method of investing. When the 2008 recession hit, the S&P 500 declined by 58%. But none of his clients lost money. 
"When you're sitting in portfolios at CitiBank or Morgan Stanley and the market drops, you're just along for the ride," Kyle said. "Your broker isn't going to call you up and ask you what you want to do. They can't do anything."
Independent investing was a revelation. Big ships are powerful, he realized, but impossible to maneuver. But with the right captain, a smaller craft can dodge almost anything the elements throw at it. 
In December 2019, he built EdgeRock as a response to everything he'd learned in the 22 years prior. It'd get tested straight out of the harbor in early 2020, taking on the most volatile market in recent history.
"When the market is good, it makes everyone look good. But when things hit the fan like they did in February and March this year, you have to have a plan for that."
"When you're sitting in portfolios at CitiBank or Morgan Stanley and the market drops, you're just along for the ride."
The week of February 24th, the S&P 500 plunged 7.5 percent in response to the threat of COVID on the economy. Within days, EdgeRock did what few financial companies do, even in dire times: he pulled all of his clients almost entirely out of the market.
The market would ultimately fall 38 percent. EdgeRock clients' portfolios were down an average of just 7.5 percent. Today, they're far exceeding benchmarks for the year. 
"Most people are going to sell you on the rate of return," Kyle said. "I'm different. My number one objective is to protect your money. If you come to me today with a million dollars, a year from now I still want you to have that million. My second objective is to make it grow."
If that doesn't sound like your typical investor, it's because he's not. In EdgeRock's eyes, money is not a luxury — it's a necessity. Kyle treats his clients' investments as if they were his family's. 
That philosophy rooted even deeper after Kyle and his wife Kelley—who he met through a client—started a family of their own a few years ago. 
"My wife will tell you, I lose sleep over this job," Kyle said. "But I didn't lose sleep in March. We had a plan, and we executed it."
"Just today, I met with one of my clients, and they're looking great on the year. They're happy. We're all sleeping well."
---