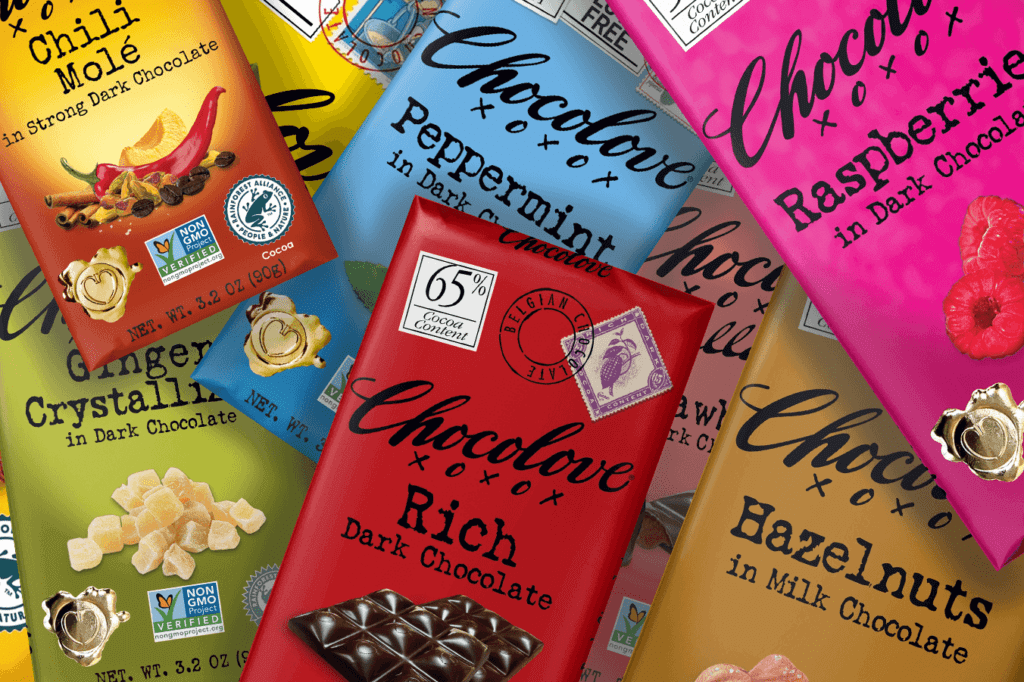 Chocolove: Try All The Flavors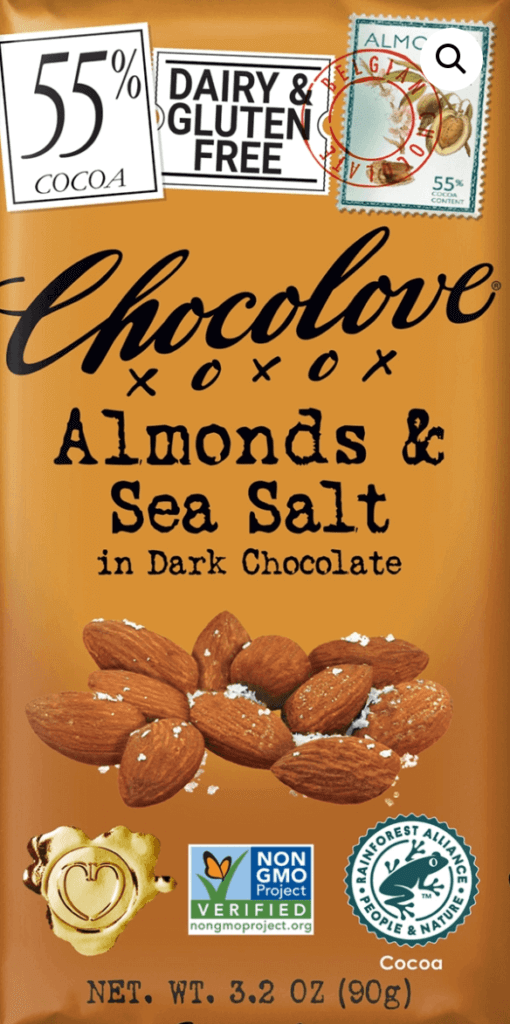 My favorite job growing up was working in a chocolate shop. It was a tiny mom-and-pop gift store in Oakland, CA called "Le Bonbon," and their inventory ranged from gourmet Godiva truffles to more humble brands like Judy's chocolates based in Berkeley.
But the most popular product on our shelves was produced by a company called Chocolove. Every day customers would swarm our shop to get their hands on these chocolatey treats. Yes, for the Almonds & Sea Salt offering (which were by far the most popular), but also the adorable love poems inscribed inside each wrapper. With Chocolove, customers walked away smitten in more ways than one!
I had always assumed that Chocolove was made in the Bay Area. But when I moved to Denver in 2018, I soon discovered they were based in Boulder!
---
Is Chocolove better than other chocolate?
Different people like different types of chocolate but Chocolove will most likely have a flavor that will pique your interest. Their online shop boasts dozens of flavors including everything from Orange Peel to options for more ambitious palettes like Chili & Cherries.
Not only do they have dozens of varieties, but they're also promoting their newest "XO" line that's sugar-free (sweetened with chicory) and tastes exactly like regular-sweetened chocolate. You're probably wondering, "Does it really taste like regular chocolate?" and Chocolove's enthusiastically insists it does. A customer on their website is quoted saying; "I can't believe it has no sugar added, I am amazed." In my experience, it's a new sweetened experience that can be appreciated on it's own merits.
---
Sustainability & Social Responsibility
Chocolove goes to great lengths to ensure all ingredients in their product range have been sourced through ethical and socially responsible means. They work with major organizations to ensure that the people, planet, and and their hungry customers all benefit. All their chocolate is fair trade, organic, non-GMO, and kosher. It's great eating a bar of chocolate, but it tastes even better when a company makes such an incredible effort to work with small-business farmers.

---
A Taste Of Their Flavor Catalogue
You've gotten this far which means you're eager to know what type of flavors they have. For any chocolate newbies here, milk chocolate is generally considered to be anything less than 55% cocoa content (the weight that comes from actual cocoa beans). The more cocoa content, the darker the chocolate and the more bitter the taste.
Milk chocolate (33% cocoa)
Dark Chocolate (55% cocoa)
Rich Dark Chocolate (65% cocoa)
Strong Dark Chocolate (70% cocoa)
Extra Strong Dark Chocolate (77% cocoa)
Extreme Dark Chocolate (88% cocoa)
Chili Molé (70% cocoa)
Almond & Sea Salt (55% cocoa)
Filled salted caramel (55% cocoa)
Salted Almond Butter (55% cocoa)
Toffee & Almonds (33% cocoa)
Peppermint (55% cocoa)
Raspberries (55% cocoa)
Cherries & Almonds (55% cocoa)
Hazelnuts (33% cocoa)
Orange peels (55% cocoa)
Passion Fruit (34% cocoa)
Pink Grapefruit (34% cocoa)
Ginger Crystallized (65% cocoa)
Strawberry (55% cocoa)
Ruby (34% cocoa)
Coffee Crunch (55% cocoa)
Chilies & Cherries (55% cocoa)
Pretzel (33% cocoa)
Cherries (73% cocoa)
These flavors do NOT include Chocolove's "XO" sugar-free line. Some sugar-free flavors include Elderberries & Blueberries, Salted Almond Butter, Salted Caramel, and Dry Roasted Pistachio!
View all their flavors here
Where to buy Chocolove Chocolate Bars
Luckily, you can grab these chocolate bars while you're doing your food shopping at any Whole Foods or Sprouts Farmers Market.
Advisory services are offered through EdgeRock Capital, LLC ("EdgeRock"), an independent SEC-registered investment advisor. Registration with the SEC as an investment adviser does not imply that EdgeRock or its owner or employees of EdgeRock possess a particular level of skill or training in the investment advisory or any other business. The firm's disclosure documents (Form ADV 2 – Brochure, Privacy Policy, etc.) are available online at www.edgerockwealth.com. EdgeRock is not a broker-dealer. EdgeRock Wealth Management, LLC is an independent financial services firm that helps individuals, families and companies create strategies which use a variety of investment and insurance products to suit their needs and goals. Advisory services are provided by EdgeRock Capital, LLC, a SEC Registered Investment Advisor. Registration does not imply any level of skill or training. The information presented in this video is for educational purposes only and does not represent an offer or solicitation for the purchase or sale of any specific securities, investments, investment strategies, or insurance products or services by EdgeRock Wealth Management, or any other third party regardless of whether such security, product or service is referenced in this website or video. Investing involves risk of loss. No investment strategy can guarantee a profit or protect against loss in periods of declining values. Changes in investment strategies, contributions or withdrawals, and economic and market conditions will materially alter the performance of your account. Nothing in this website or video is intended to provide tax, legal, or investment advice. You should consult your business advisor, attorney, or tax and accounting advisor regarding your specific business, legal or tax situation. EdgeRock Wealth Management, LLC links information provided by third parties to assist users in locating information on topics that might be of interest to them. Although the information presented is from sources we deem to be reliable, it has not been verified and is not guaranteed, nor can we attest to the accuracy of the information. Presenting information provided by a third party does not constitute a representation of the products or services offered by our firm and does it constitute an endorsement by our firm of the sponsors of the website or video or the information, products or services presented on the website. No consideration of any kind has been paid to or by EdgeRock Wealth Management, LLC or EdgeRock Capital, LLC for the information discussed on the website or in this video. The information is not intended to be used as the sole basis for financial decisions, nor should it be construed as advice designed to meet the needs of an individual's situation. Please consult your financial advisor before buying or selling any security.
Ready to Take
The Next Step?
---
For more information about any of the products and services we provide, schedule a meeting today or register to attend a seminar.