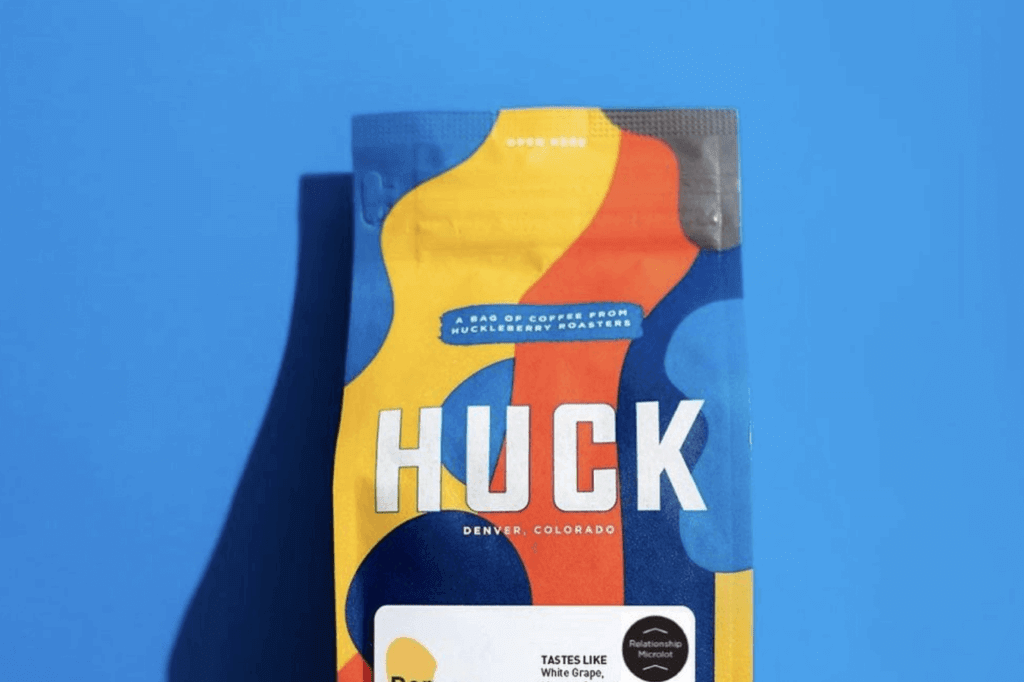 Huckleberry Roasters: Coffee with a Wild Side
If you're anything like me, you were introduced to the world of coffee through plainly ground product found in big tin cans. You measured out a couple of scoops, poured it atop a paper filter, and pressed a button to fire up your drip machine. In mere minutes, a semi-translucent brown liquid, with magical powers to kickstart your morning, would appear in your favorite mug.
Life was simpler then.
At some point America learned coffee could be more than a kitchen-counter routine. One could instead visit a nearby coffee chain, talk to a hip twenty-something in an apron, and pay for fancy coffee, with every imaginable add-in and accoutrement—at a price-point never before associated with the previously utilitarian beverage. It was a revelation. Not only could you get your daily caffeine fix, but you could do so in a way that let everyone know you were a connoisseur, someone who appreciates the finer things in life.
Over time many of these aficionados would migrate to independent shops run by even hipper twenty-somethings in aprons. And if you asked, they'd go on about the integrity of supporting small business, free-trade product origin, and the superior quality of the roast. Oh, the superior roast! The manner in which those little beans are set on fire matters, they'd say. After all, those rich, chocolatey, nutty, caramel notes are what we love about the drink. And the darker and richer it is, the fancier it's perceived!
---
Never in dispute, though, are those medium and dark-roast blends. It's what's on the shelves at grocery stores, it's what's on the menu of any coffee shop you walk into. And that's what I had in my cupboard last week, a modestly priced ten-and-a-half ounce bag of something or another purchased from King Soopers. That is before it inconveniently ran out one morning on my way out the door.
No bother, I thought. I'll just run across the street to the little coffee shop and satiate my caffeine cravings until I can go to the store later. But it was closed, and in a chained and boarded up kind of way. So I took to my phone and searched for the nearest alternative. Three blocks away according to my tiny digital map! So I set off on foot to procure a cup of familiar dark roasted coffee that's come to define my morning routine.
Only that's not what I found at all.
---
Tucked inside downtown Denver's popular Dairy Block District is Huckleberry Roasters. It's bright, airy, open, approachable. Pretty much the opposite of what one expects from an upscale independent coffee joint. It's also not very crowded when I arrive, so the barista is asking me for my order before I've had much opportunity to scope the menu. Trying to not hold up the couple who had gotten in line behind me, I request a simple large black coffee, something medium or dark, I said. "I'm not particular."
"Actually, we don't really have anything like that," said the barista, pointing to a dozen options along the counter, each with an exciting origin story and tasting notes. "We specialize in light-roast blends." At that point, I'm paralyzed—and she could tell—so the barista suggests something among the options, and I agree to one large cup of whatever it is. Apparently it was their darkest offering.
What I walked away with was unlike any coffee beverage I'd ever encountered in my life. Every sip was new and fascinating, full of technicolor fireworks. Instead of rich, chocolatey, nutty, and caramel, it was vibrant, tangy, acidic, and full of fruit flavor, how one might imagine starting the day somewhere tropical and exotic. Turns out that's exactly the point.
Huckleberry Roasters began in 2011 in a Denver-area back yard as a side-hustle for friends Koan Goedman and Mark Mann. In 2013 they opened their first brick-and-mortar location to great success in the Sunnyside neighborhood on the north side of downtown and quickly found a niche, not replicating the saturated coffee culture of the big national chains, but recipes and traditions found in different parts of the world.
In 2018 the founders seized on an opportunity to open a location in the new retail space surrounding The Maven Hotel. Inside you can find eating and drinking experiences ranging from street tacos, craft cocktails, and wood-fired pizza, but also Frank Bonanno's Milk Market: sixteen rotating micro food concepts exploring and overwhelming breadth of cuisine. It's a massive choose-your-own-adventure dining experience, and Huckleberry Roasters is the central coffee hub of it all.
This coffee won't be for everybody. It's as bright, vivid, and bold as the packaging suggests. But if you're seeking something new to shake up your morning routine, pick up a bag at your local grocery store and show that old drip machine something it's never seen before.
Advisory services are offered through EdgeRock Capital, LLC ("EdgeRock"), an independent SEC-registered investment advisor. Registration with the SEC as an investment adviser does not imply that EdgeRock or its owner or employees of EdgeRock possess a particular level of skill or training in the investment advisory or any other business. The firm's disclosure documents (Form ADV 2 – Brochure, Privacy Policy, etc.) are available online at www.edgerockwealth.com. EdgeRock is not a broker-dealer. EdgeRock Wealth Management, LLC is an independent financial services firm that helps individuals, families and companies create strategies which use a variety of investment and insurance products to suit their needs and goals. Advisory services are provided by EdgeRock Capital, LLC, a SEC Registered Investment Advisor. Registration does not imply any level of skill or training. The information presented in this video is for educational purposes only and does not represent an offer or solicitation for the purchase or sale of any specific securities, investments, investment strategies, or insurance products or services by EdgeRock Wealth Management, or any other third party regardless of whether such security, product or service is referenced in this website or video. Investing involves risk of loss. No investment strategy can guarantee a profit or protect against loss in periods of declining values. Changes in investment strategies, contributions or withdrawals, and economic and market conditions will materially alter the performance of your account. Nothing in this website or video is intended to provide tax, legal, or investment advice. You should consult your business advisor, attorney, or tax and accounting advisor regarding your specific business, legal or tax situation. EdgeRock Wealth Management, LLC links information provided by third parties to assist users in locating information on topics that might be of interest to them. Although the information presented is from sources we deem to be reliable, it has not been verified and is not guaranteed, nor can we attest to the accuracy of the information. Presenting information provided by a third party does not constitute a representation of the products or services offered by our firm and does it constitute an endorsement by our firm of the sponsors of the website or video or the information, products or services presented on the website. No consideration of any kind has been paid to or by EdgeRock Wealth Management, LLC or EdgeRock Capital, LLC for the information discussed on the website or in this video. The information is not intended to be used as the sole basis for financial decisions, nor should it be construed as advice designed to meet the needs of an individual's situation. Please consult your financial advisor before buying or selling any security.
Ready to Take
The Next Step?
---
For more information about any of the products and services we provide, schedule a meeting today or register to attend a seminar.