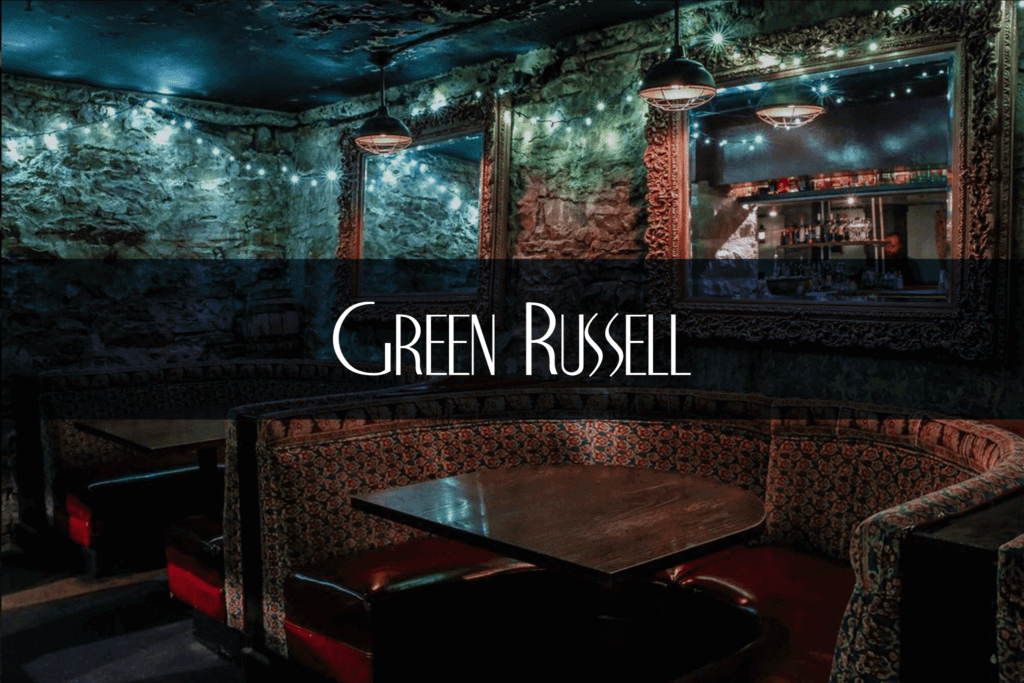 Your Next Denver Speakeasy Date Night
Niki loves to discover speakeasies around the area, but one has easily climbed to the top of her list. A secret low-key Denver speakeasy, The Green Russell, has an ambiance geared to simulate an intimate and special experience, perfect for your next date.
The Secret Spot
Walking through Larimer Square, you may stumble across a sign pointing to a basement restaurant called Russell's Smokehouse. This is your first clue. Just down the stairs and around the corner is a seemingly ordinary, retro pie shop with a kindly host in waiting. That's clue No. 2., even if it's not obvious.
This tiny pie shop is more than meets the eye and, if you know to ask (and don't get distracted by the aromas of brisket and collard green next door), the host will take you through a secret door into The Green Russell, Frank Bonanno's hidden speakeasy, pending there are available tables.
The Denver Speakeasy Run-Down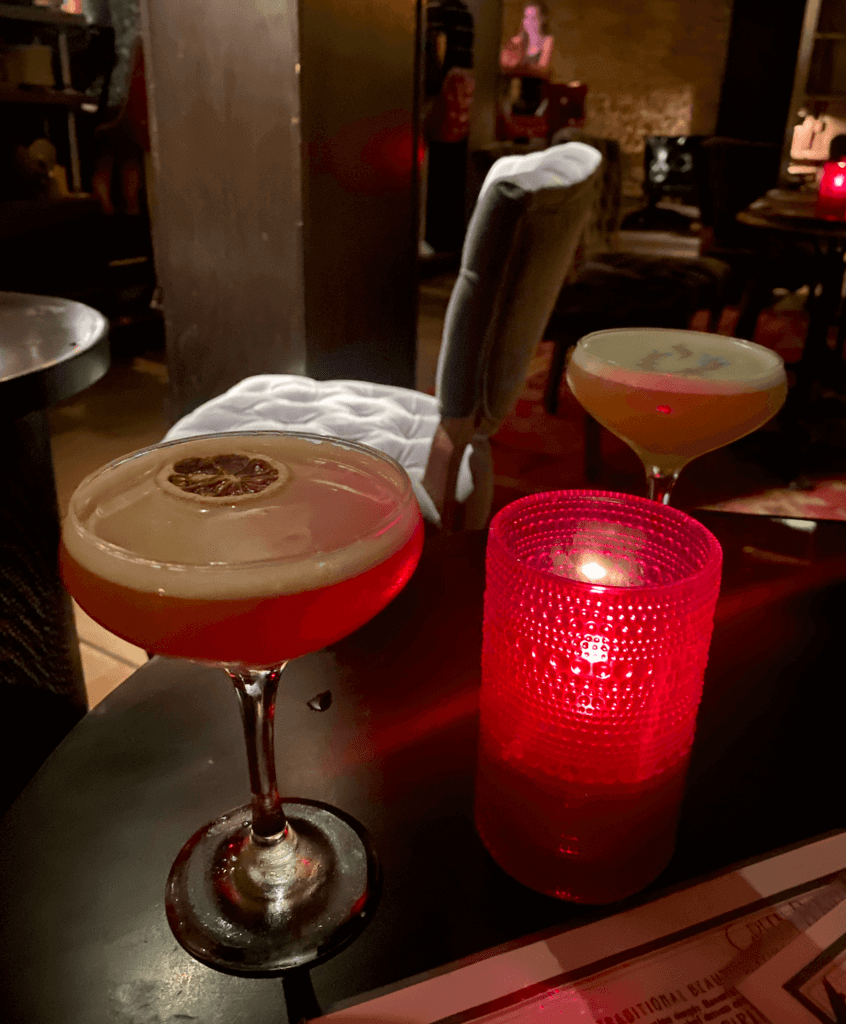 In the spirit of a genuine speakeasy experience, this one is a dimly-lit, chic underworld with exposed brick and cloth curtains. The seating is spacious and the group areas well-partitioned, allowing for an intimate, throwback experience few other nightlife venues can offer.
Although it's suggested to keep your phone in your pockets or bags, it may be necessary to keep it's glowing light on hand to read the menu to see all the ingredients.
Once you're situated, servers will welcome you and help suggest any drinks that may suit your cravings. If nothing on the menu is speaking to you, they may ask you either/or questions to gauge your flavor profile (sweetness, type of alcohol, texture, etc.) and create a drink for you matching the choices you've picked (and it's barely ever a bad drink—believe me). If you're on the wagon, The Green Russell has cocktails with all of the craft and none of the hangover using their "complex, house-made, zero-proof spirits," so there's a drink available for everyone. If you're into sweet drinks, their Clover Club (Fords gin, St George raspberry liqueur, lemon, egg white) is highly recommended on their permanent menu, but their seasonal drinks are just as phenomenal and the presentation of each concoction is picturesque.
Don't Forget the Food
The drinks and ambiance may be the highlight of the Green Russell but make sure not to pass on the food. All their bar bites are wildly popular from their Russell Poutine to their Pretzel Bites, house-made from their full-service Russell Smokehouse kitchen.
Advisory services are offered through EdgeRock Capital, LLC ("EdgeRock"), an independent SEC-registered investment advisor. Registration with the SEC as an investment adviser does not imply that EdgeRock or its owner or employees of EdgeRock possess a particular level of skill or training in the investment advisory or any other business. The firm's disclosure documents (Form ADV 2 – Brochure, Privacy Policy, etc.) are available online at www.edgerockwealth.com. EdgeRock is not a broker-dealer. EdgeRock Wealth Management, LLC is an independent financial services firm that helps individuals, families and companies create strategies which use a variety of investment and insurance products to suit their needs and goals. Advisory services are provided by EdgeRock Capital, LLC, a SEC Registered Investment Advisor. Registration does not imply any level of skill or training. The information presented in this video is for educational purposes only and does not represent an offer or solicitation for the purchase or sale of any specific securities, investments, investment strategies, or insurance products or services by EdgeRock Wealth Management, or any other third party regardless of whether such security, product or service is referenced in this website or video. Investing involves risk of loss. No investment strategy can guarantee a profit or protect against loss in periods of declining values. Changes in investment strategies, contributions or withdrawals, and economic and market conditions will materially alter the performance of your account. Nothing in this website or video is intended to provide tax, legal, or investment advice. You should consult your business advisor, attorney, or tax and accounting advisor regarding your specific business, legal or tax situation. EdgeRock Wealth Management, LLC links information provided by third parties to assist users in locating information on topics that might be of interest to them. Although the information presented is from sources we deem to be reliable, it has not been verified and is not guaranteed, nor can we attest to the accuracy of the information. Presenting information provided by a third party does not constitute a representation of the products or services offered by our firm and does it constitute an endorsement by our firm of the sponsors of the website or video or the information, products or services presented on the website. No consideration of any kind has been paid to or by EdgeRock Wealth Management, LLC or EdgeRock Capital, LLC for the information discussed on the website or in this video. The information is not intended to be used as the sole basis for financial decisions, nor should it be construed as advice designed to meet the needs of an individual's situation. Please consult your financial advisor before buying or selling any security.
Ready to Take
The Next Step?
---
For more information about any of the products and services we provide, schedule a meeting today or register to attend a seminar.