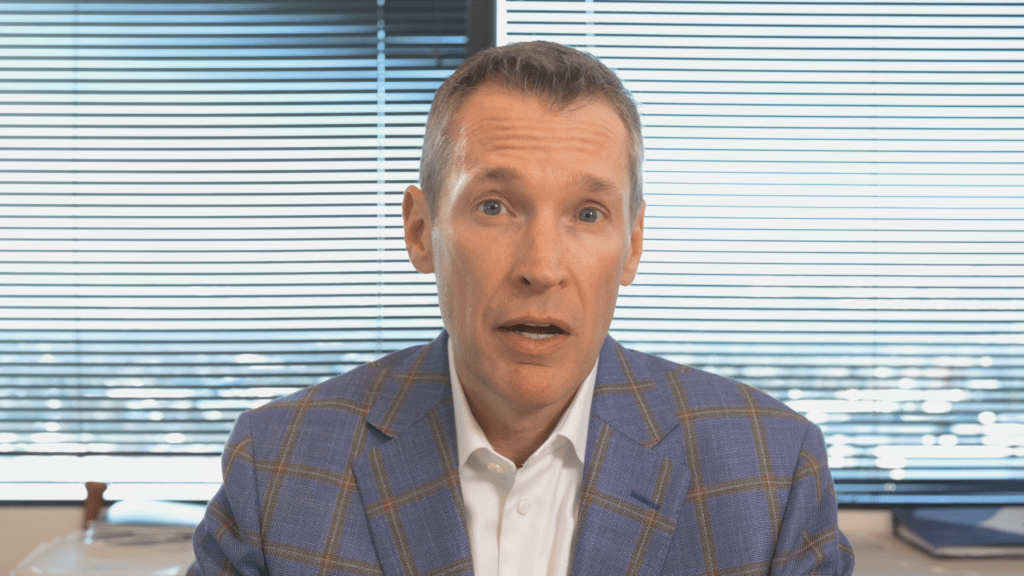 Market Update: News and Recaps
5 announcements in this weeks email:
1. Economic News This Week
2. First Quarter Client Event
3. TD Ameritrade & Schwab Merger
4. 2022 recap: Stock Market
5. Weekly Communication Moving Forward
Economic News This Week
Anytime Fed Chairman Powell steps in front of the microphone, the markets move. Which direction is anyone's guess. The markets have been volatile, and reports convincing many that the Fed is done hiking rates. But this week, we received data that may change some minds. Why? Because the economic reports for January came in hot, with inflation, retail sales, industrial production, and housing starts all coming in at the fastest pace in months.
As with the CPI report released this past Tuesday, this week's inflation check reinforces the Fed's conviction that the battle against inflation is far from over. While it certainly does look like peak inflation is behind us, prices continue to rise at a stubbornly quick pace.
I believe we will continue to see volatility in the stock market. Over the next six months we will probably see a lot of bouncing around, good days and bad days. I'm hoping that by the third quarter, we start to see the results of the Fed increasing interest rates and the results of companies tightening their Balance Sheets through layoffs and cutting expenses.
So, hang in there. We will let you know if we make any adjustments to the portfolios as we move along.
First Quarter Client Event: Denver Aquarium
Second, We are really excited to have a first quarter EdgeRock client event at the Denver Aquarium on Friday, March 10th. We already have about 100 people signed up. You should have received an email this week. You can use the link below to sign up or call our office.
At the event, I will have a quick market update, you can tour the aquarium, then we will provide dinner and drinks.
TD Ameritrade & Schwab Merger
Third, We are continuing to monitor the merger to see how it will affect our clients. We will have an update here in the coming weeks as to what we are seeing. At this point, there is nothing for you to do. We will communicate updates to you as they come out.
2022 Recap: Stock Market
Fourth, 2022 was the most difficult year I have been a part of when it comes to 28 years of managing money. Yes the market dropped more in 2002, 2008 and 2020, but none of those years had the volatility or ups and downs, and none of them had the drop in bonds that we saw in 2022. 2022 was the
worst year we saw in the bond market since 1842. The S&P 500 finished down -19.44% and the bond market dropped -14.77%.
You can see in the chart here that the combined stock and bond return in the market was by far the worst dating back to 1926 and it's actually the worst year since the 1800's. That being said, all of you know that I hate to lose a penny, but our benchmark with our combined Growth fund and Income fund is to outpace a combined S&P 500 index and the aggregate bond index allocation of 60/40, (60% S&P 500 and 40% Aggregate Bond Index), or what has always been the typical retirement portfolio. We outperformed our benchmark by 1.73% in 2022 and if you had a fixed annuity in the mix to completely protect a portion of your money, then we would have outperformed the 60/40 benchmark by about 3.6%.
Weekly Communication Moving Forward
Fifth,– we have been doing more market updates this year than in the past. Here is our plan moving forward. Moving forward, we are going to communicate with you weekly. Each week will either be a Market update, a Tax Tip, a Planning idea that you can apply to your financial plan, a Client Spotlight – where I'm going to ask you to reach out to us. If any of you have been on a trip or checked off a Bucket List item, we would love to hear from you if you are willing to share that item with everyone else. An example, maybe you have been on a trip you really enjoyed, a cruise, or ate at a restaurants you thought were great, then please email a couple of pictures and tell us where you went and let us know why you enjoyed the trip, so we can share that information with everyone else. Last, we want to do some Q&A. If you have a topic you would like us to cover, please email your question to us, then we will work to answer it in our weekly communication.
Advisory services are offered through EdgeRock Capital, LLC ("EdgeRock"), an independent SEC-registered investment advisor. Registration with the SEC as an investment adviser does not imply that EdgeRock or its owner or employees of EdgeRock possess a particular level of skill or training in the investment advisory or any other business. The firm's disclosure documents (Form ADV 2 – Brochure, Privacy Policy, etc.) are available online at www.edgerockwealth.com. EdgeRock is not a broker-dealer. EdgeRock Wealth Management, LLC is an independent financial services firm that helps individuals, families and companies create strategies which use a variety of investment and insurance products to suit their needs and goals. Advisory services are provided by EdgeRock Capital, LLC, a SEC Registered Investment Advisor. Registration does not imply any level of skill or training. The information presented in this video is for educational purposes only and does not represent an offer or solicitation for the purchase or sale of any specific securities, investments, investment strategies, or insurance products or services by EdgeRock Wealth Management, or any other third party regardless of whether such security, product or service is referenced in this website or video. Investing involves risk of loss. No investment strategy can guarantee a profit or protect against loss in periods of declining values. Changes in investment strategies, contributions or withdrawals, and economic and market conditions will materially alter the performance of your account. Nothing in this website or video is intended to provide tax, legal, or investment advice. You should consult your business advisor, attorney, or tax and accounting advisor regarding your specific business, legal or tax situation. EdgeRock Wealth Management, LLC links information provided by third parties to assist users in locating information on topics that might be of interest to them. Although the information presented is from sources we deem to be reliable, it has not been verified and is not guaranteed, nor can we attest to the accuracy of the information. Presenting information provided by a third party does not constitute a representation of the products or services offered by our firm and does it constitute an endorsement by our firm of the sponsors of the website or video or the information, products or services presented on the website. No consideration of any kind has been paid to or by EdgeRock Wealth Management, LLC or EdgeRock Capital, LLC for the information discussed on the website or in this video. The information is not intended to be used as the sole basis for financial decisions, nor should it be construed as advice designed to meet the needs of an individual's situation. Please consult your financial advisor before buying or selling any security.
Ready to Take
The Next Step?
---
For more information about any of the products and services we provide, schedule a meeting today or register to attend a seminar.