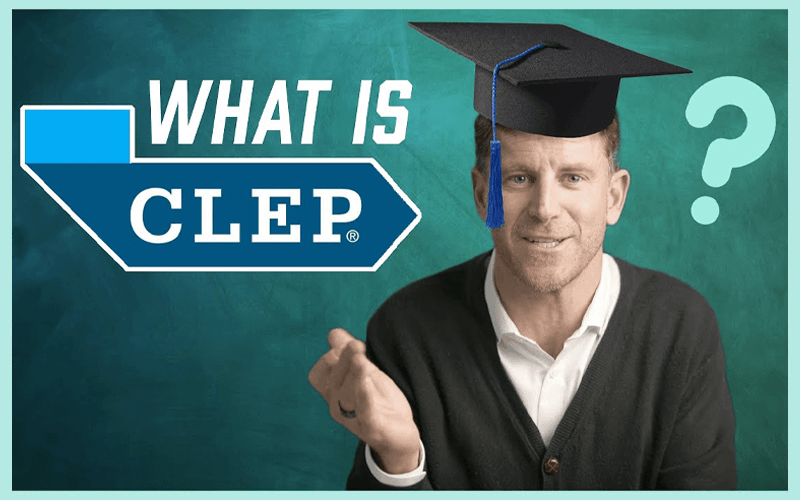 CLEP Testing: Stop Paying Thousands For Classes Already Taken In High School

Prevent your student from paying thousands of dollars on classes they've already taken in high school. The best part? They don't need to get an A-grade on the test.
TOOL: Search for colleges and courses that accept CLEP testing:
https://clep.collegeboard.org/clep-co…
Check out our other videos in the series
COMPANIES THAT HELP PAY YOUR TUITION | Watch Video
More and more companies are helping their employees help pay their tuition costs with reimbursement agreements.
TURNS OUT FAFSA ISN'T AS IMPORTANT AS YOU THINK | Watch Video
FAFSA isn't the best way to get money for your student if you're a high earner. We're here to talk about other alternatives to find money for college if your Expected Family Contribution (EFC) is too high: making over $150k a year if you're single or $200k if you are married, filing jointly.
Advisory services are offered through EdgeRock Capital, LLC ("EdgeRock"), an independent SEC-registered investment advisor. Registration with the SEC as an investment adviser does not imply that EdgeRock or its owner or employees of EdgeRock possess a particular level of skill or training in the investment advisory or any other business. The firm's disclosure documents (Form ADV 2 – Brochure, Privacy Policy, etc.) are available online at www.edgerockwealth.com. EdgeRock is not a broker-dealer. EdgeRock Wealth Management, LLC is an independent financial services firm that helps individuals, families and companies create strategies which use a variety of investment and insurance products to suit their needs and goals. Advisory services are provided by EdgeRock Capital, LLC, a SEC Registered Investment Advisor. Registration does not imply any level of skill or training. The information presented in this video is for educational purposes only and does not represent an offer or solicitation for the purchase or sale of any specific securities, investments, investment strategies, or insurance products or services by EdgeRock Wealth Management, or any other third party regardless of whether such security, product or service is referenced in this website or video. Investing involves risk of loss. No investment strategy can guarantee a profit or protect against loss in periods of declining values. Changes in investment strategies, contributions or withdrawals, and economic and market conditions will materially alter the performance of your account. Nothing in this website or video is intended to provide tax, legal, or investment advice. You should consult your business advisor, attorney, or tax and accounting advisor regarding your specific business, legal or tax situation. EdgeRock Wealth Management, LLC links information provided by third parties to assist users in locating information on topics that might be of interest to them. Although the information presented is from sources we deem to be reliable, it has not been verified and is not guaranteed, nor can we attest to the accuracy of the information. Presenting information provided by a third party does not constitute a representation of the products or services offered by our firm and does it constitute an endorsement by our firm of the sponsors of the website or video or the information, products or services presented on the website. No consideration of any kind has been paid to or by EdgeRock Wealth Management, LLC or EdgeRock Capital, LLC for the information discussed on the website or in this video. The information is not intended to be used as the sole basis for financial decisions, nor should it be construed as advice designed to meet the needs of an individual's situation. Please consult your financial advisor before buying or selling any security.
Ready to Take
The Next Step?
---
For more information about any of the products and services we provide, schedule a meeting today or register to attend a seminar.