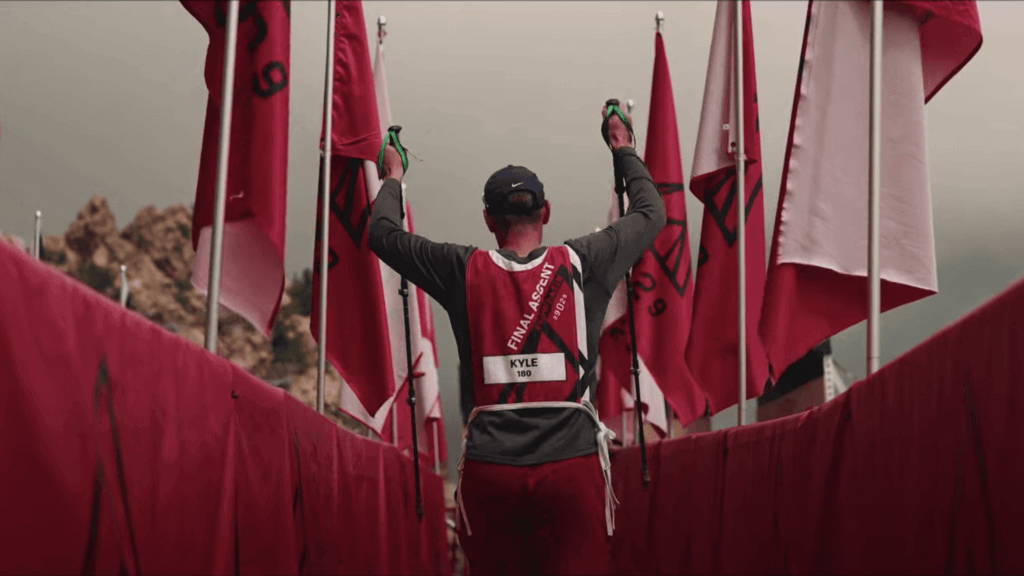 Rain, Sleet, or Shine: 29029 Snowbasin was the Event of a Lifetime
This past weekend, EdgeRock president, Kyle O'Dell, took to Snowbasin Resort in Utah with 250 others from across the country to attempt the 29029 challenge. The goal was to scale the peak thirteen times in thirty-six hours, an elevation climb equivalent to 29,029 feet—or the height of Mount Everest.
It was to be a personal test of perseverance—a challenge to himself, something to work toward during the summer months. More importantly: It would be a vehicle to raise money for a couple of great causes.
He had been training for months in the Colorado foothills, driving up to nearby trails around Morrison before work. Having never before been a regular hiker, he worked to build both the strength and endurance to work his way up the steep grades, slowly getting better and better with each trip up the mountain.
But none of his training could prepare Kyle for the frozen weather waiting for him in Huntsville, Utah.
Sleet and hail pounded the challengers toward the end of the first day, many of whom were forced off the mountain, unable to do anything except wait out the inclement weather.
Click to watch a video recap of the event.
"Lots of people hung it up for the night," he said. "But that hail only made me more determined. I'd come all this way, done all this work. If the mountain was going to throw all of that at us, I was going to push back twice as hard."
---
Slide 2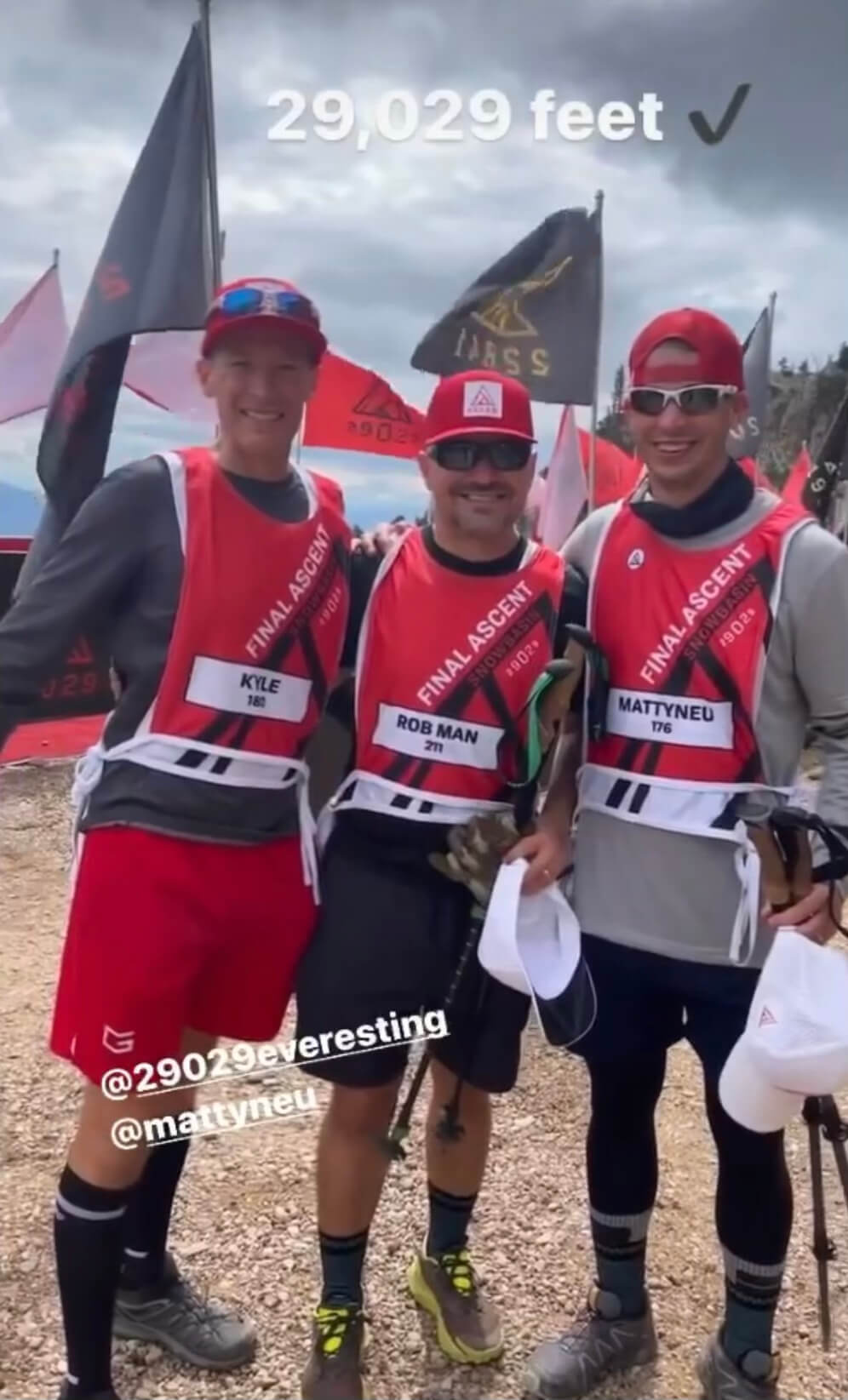 Slide 2
But all the effort in the world couldn't overcome severe body temperature drops. Sitting in the summit lodge, soaked head-to-toe from the frigid rain, Kyle found himself with a few dozen other challengers struggling to warm up.
A former Navy SEAL on-site with the event organizers quickly recognized the potential danger and soon had everyone shedding drenched layers of clothing, drying off with paper towels, and warming up the best they could with steaming cups of Cup O' Noodles hurriedly being handed out.
"All of us were shivering so hard, we were spilling the soup."
---
Though the weather would cause many to pause until the next day, the skies would eventually clear up, and Kyle's group, determined to maintain a finishing pace, found themselves drying off and headed back up the mountain the night for another lap. They would eventually complete all thirteen with a few hours to go on Saturday.
Kyle returned safely to EdgeRock headquarters on Monday, legs tired, reflecting on his accomplishment. When asked if he'd ever do the challenge again, he laughed: "Absolutely not!"
Advisory services are offered through EdgeRock Capital, LLC ("EdgeRock"), an independent SEC-registered investment advisor. Registration with the SEC as an investment adviser does not imply that EdgeRock or its owner or employees of EdgeRock possess a particular level of skill or training in the investment advisory or any other business. The firm's disclosure documents (Form ADV 2 – Brochure, Privacy Policy, etc.) are available online at www.edgerockwealth.com. EdgeRock is not a broker-dealer. EdgeRock Wealth Management, LLC is an independent financial services firm that helps individuals, families and companies create strategies which use a variety of investment and insurance products to suit their needs and goals. Advisory services are provided by EdgeRock Capital, LLC, a SEC Registered Investment Advisor. Registration does not imply any level of skill or training. The information presented in this video is for educational purposes only and does not represent an offer or solicitation for the purchase or sale of any specific securities, investments, investment strategies, or insurance products or services by EdgeRock Wealth Management, or any other third party regardless of whether such security, product or service is referenced in this website or video. Investing involves risk of loss. No investment strategy can guarantee a profit or protect against loss in periods of declining values. Changes in investment strategies, contributions or withdrawals, and economic and market conditions will materially alter the performance of your account. Nothing in this website or video is intended to provide tax, legal, or investment advice. You should consult your business advisor, attorney, or tax and accounting advisor regarding your specific business, legal or tax situation. EdgeRock Wealth Management, LLC links information provided by third parties to assist users in locating information on topics that might be of interest to them. Although the information presented is from sources we deem to be reliable, it has not been verified and is not guaranteed, nor can we attest to the accuracy of the information. Presenting information provided by a third party does not constitute a representation of the products or services offered by our firm and does it constitute an endorsement by our firm of the sponsors of the website or video or the information, products or services presented on the website. No consideration of any kind has been paid to or by EdgeRock Wealth Management, LLC or EdgeRock Capital, LLC for the information discussed on the website or in this video. The information is not intended to be used as the sole basis for financial decisions, nor should it be construed as advice designed to meet the needs of an individual's situation. Please consult your financial advisor before buying or selling any security.
Ready to Take
The Next Step?
---
For more information about any of the products and services we provide, schedule a meeting today or register to attend a seminar.