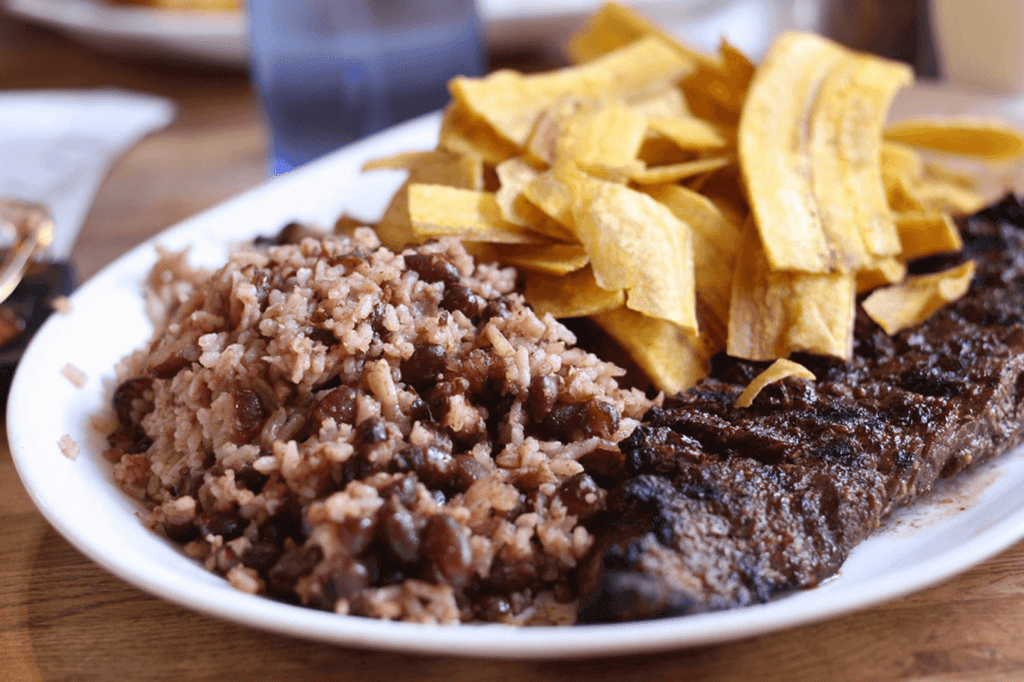 Gallopinto: Not just rice and beans
By Nikirana Hicks
Marketing Designer
EdgeRock Wealth Management
I lived in Nicaragua for two years to better understand my maternal roots and the thing I miss most about it is the food. Especially the rice and beans, colloquially named gallopinto.
There are restaurants throughout the country called fritangas that have arguably the best-made traditional dishes, usually served with a chunk of grilled rez (beef), cerdo (pork), or pollo (chicken). Every dish you get will always come with a side of ensalada (cabbage salad), tajadas (fried plantains), and of course a heaping mound of gallopinto.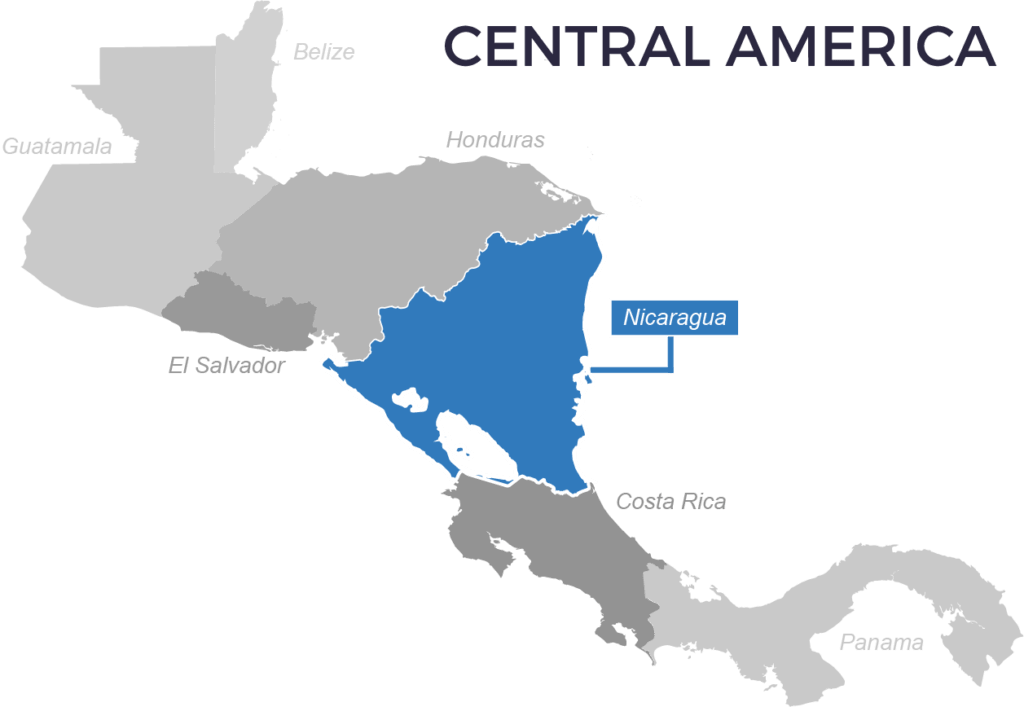 Gallopinto is a staple in Nicaraguan cuisine because it's easy to make and pairs well with pretty much everything. You can eat it for breakfast with egg, cheese, and tortillas, as a snack with tajadas (vegan friendly!), or toss in some leftover chicken and mix it in for a quick dinner.
Basically, you can't go wrong with gallopinto! But making the dish with authentic ingredients and proportions can sometimes be a challenge. Fortunately, I was able to talk my aunt into sharing her formerly exclusive recipe!
If you want to eat this in the most traditional way, you're going to have to find frijol rojo de seda which translates to "red silk bean" and its mainly exported from El Salvador. These aren't the regular red beans you'd find at your local King Soopers but you can probably find it in the Hispanic food section. Or—if you're really determined—I suggest stopping by a Central American specialty supermarket. And if you can't source the ingredients locally, they can generally be found on Amazon.
Ingredients for Nicaraguan rice and beans
1 

package

 

(14-16 oz) small dried red beans (not kidney beans). 3 cups of cooked beans are needed for this recipe

2

 

cups

 

uncooked long-grain white rice

1/3

 

cup

 

vegetable or canola oil

1/2

 

onion finely chopped

3

 

tsp

 

salt, divided
Instructions
Preparing the beans
Pick through beans to remove any debris and rinse well with water
Place beans in a large pot and add enough water to cover by 3-4 inches
Bring to a boil
Reduce heat to low or medium-low to keep at a slow boil
Boil gently, partially covered for about 1 1/2 hours or until beans are tender, but firm "al dente". Check after 1 hour to ensure too much water hasn't evaporated. Add more if needed. Add 2 teaspoons salt during the last 30 minutes of cooking time. Once cooked, set the pot aside at room temperature and keep beans in their cooking liquid until ready to use.
Mixing in the rice
In a wide saucepan with about 2″ sides, heat oil over medium heat
Add chopped onion and saute for 2-3 minutes, until slightly softened
Measure out 3 cups of cooked beans and add to oil and onion.
Immediately add 2 cups uncooked rice, and 1 teaspoon of salt
Bring to a quick boil and then reduce heat to low
Cover and cook on low for about 20 minutes or until rice is cooked
Adjust salt as needed
---
Recipe Notes
Starting off with dry beans can take a while to cook. If you're in a rush, my aunt said canned black beans (drained) can cut the cooking time by half!
Advisory services are offered through EdgeRock Capital, LLC ("EdgeRock"), an independent SEC-registered investment advisor. Registration with the SEC as an investment adviser does not imply that EdgeRock or its owner or employees of EdgeRock possess a particular level of skill or training in the investment advisory or any other business. The firm's disclosure documents (Form ADV 2 – Brochure, Privacy Policy, etc.) are available online at www.edgerockwealth.com. EdgeRock is not a broker-dealer. EdgeRock Wealth Management, LLC is an independent financial services firm that helps individuals, families and companies create strategies which use a variety of investment and insurance products to suit their needs and goals. Advisory services are provided by EdgeRock Capital, LLC, a SEC Registered Investment Advisor. Registration does not imply any level of skill or training. The information presented in this video is for educational purposes only and does not represent an offer or solicitation for the purchase or sale of any specific securities, investments, investment strategies, or insurance products or services by EdgeRock Wealth Management, or any other third party regardless of whether such security, product or service is referenced in this website or video. Investing involves risk of loss. No investment strategy can guarantee a profit or protect against loss in periods of declining values. Changes in investment strategies, contributions or withdrawals, and economic and market conditions will materially alter the performance of your account. Nothing in this website or video is intended to provide tax, legal, or investment advice. You should consult your business advisor, attorney, or tax and accounting advisor regarding your specific business, legal or tax situation. EdgeRock Wealth Management, LLC links information provided by third parties to assist users in locating information on topics that might be of interest to them. Although the information presented is from sources we deem to be reliable, it has not been verified and is not guaranteed, nor can we attest to the accuracy of the information. Presenting information provided by a third party does not constitute a representation of the products or services offered by our firm and does it constitute an endorsement by our firm of the sponsors of the website or video or the information, products or services presented on the website. No consideration of any kind has been paid to or by EdgeRock Wealth Management, LLC or EdgeRock Capital, LLC for the information discussed on the website or in this video. The information is not intended to be used as the sole basis for financial decisions, nor should it be construed as advice designed to meet the needs of an individual's situation. Please consult your financial advisor before buying or selling any security.
Ready to Take
The Next Step?
---
For more information about any of the products and services we provide, schedule a meeting today or register to attend a seminar.